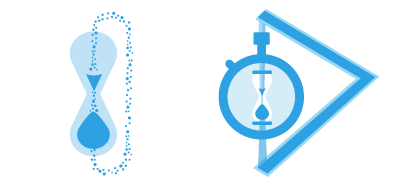 We came across this lecture by psychologist prof. Philip Zimbardo on how our individual perspectives on time affect our work, health and well-being (thank you Emanuele Cuccillato!). His current research on the psychology of time perspective focuses on "the ways in which individuals develop temporal orientations that parcel the flow of personal experience into the mental categories, or time zones, of Past, Present, and Future, and also a Transcendental Future (beliefs about a future life after one's death)."
He is especially interested in temporal biases in which these learned cognitive categories (Past, Present and Future) are not "balanced" according to situations, contexts and demands, but one or another are utilized excessively or underutilized".
https://www.youtube.com/embed/eJybVxUiy2U
We also found this test you can try to do an inventory of your time perspective on the website where he is promoting his book on the topic: http://www.thetimeparadox.com/zimbardo-time-perspective-inventory/.
In your experience, would you say there a relationship between the perspective on time and how decisions are made within the field you work in?
Can you give an example from work you've done?