What we know so far?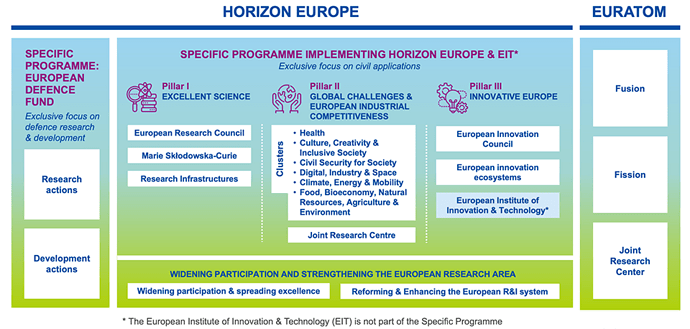 Horizon Europe is the research and innovation framework programme running from 2021-2027. Budget: €100 billion.
Full presentation outlining the programme can be found HERE.
Each Pillar has sub programmes, some are the same as in Horizon2020 and each has a biannual workprogramme. The current one will be published for 2021-2022.
In there we will be able to find all the info on the calls, deadlines and the budgets.
For Pillar 2, the most interesting for us, the proposed budget is: €52.7 billion. All sub-topics there are quite broad and fit our work. We could organize our outreach webinars based on these @nadia. We should also keep an eye on Pillar 3 focused on innovation and support to SMEs.
The workprogrammes should be published towards early March. First calls are to be open later this year, around April or May (depending on each Pillar and its sub-programme), meaning that the deadlines will fall sometime in summer.
At the webinar @ivan and I attended today (notes), one useful information was to know that we can already now contact National Contact Points to get the drafts of the workprogrammes we are interested in. I will be reaching out to the NCP in Estonia for that and to ask about any match-making, networking, brokerage events they are organizing or know of.
We will keep you up to date.
This thread is linked to the strategy and planning for February. That's where the internal coordination happens.