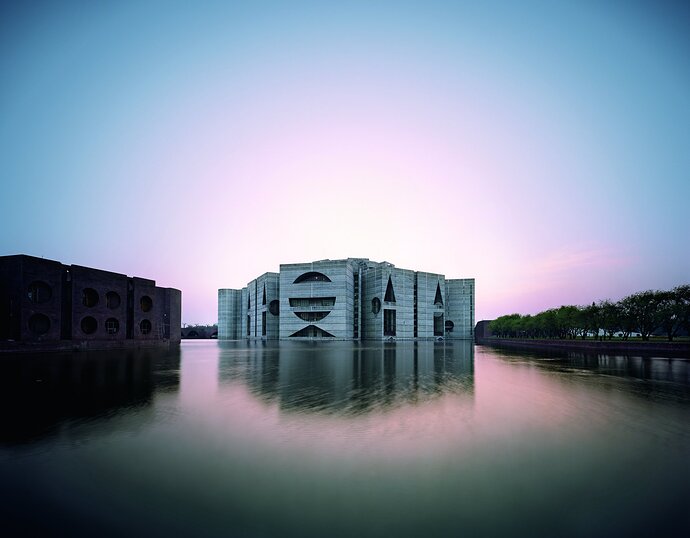 We design and deploy R&D activities including joint development of new open source technologies and common infrastructure upon which members can build new solutions to problems. Members build meaningful research partnerships and pursue funding together.
We are not-for-profit community-driven research institute organised as a network. We are incorporated as an Estonian private limited company; maintain offices in Brussels and Stockholm; and operate globally. We use unique community-building tools and research techniques to detect and enhance citizen innovation, in response to key societal, economic, ecological and political challenges.
We aspire to bring the citizenry's collective intelligence to contribute to a more grounded public policy. Over the years, we have engaged and connected many individuals in an online forum with about 6,000 registered user and 70,000 posts. Besides their scientific output, our research projects tend to bring about real-world impact, as they inspire initiatives by the respective communities. We are especially interested in regional economic development, citizen engagement, participatory culture, citizen science, transitions to a low-carbon economy, social innovation and societal resilience.
As a partner in European research projects, Edgeryders is responsible for designing and running massive online conversation on the specific topic of interest for the project, by activating and on-boarding members of civic and political constituencies with firsthand experience across the domain landscape. The conversation is then analysed through Social Semantic Network Analysis to enable the consortium to navigate a collective mental map, and filter it to produce high-level "big pictures". This is done by using graph theory and software to build a network of ethnographic codes that represent the conversation which can be considered as a collective mental map of the problem at hand. It comes with a filtering technique that allows human researchers to make sense of even very large graphs, with thousands of contributions and ethnographic codes.
We couple community engagement and community management methodologies to ensure an interface between online and offline participation, and between individuals who are digitally at ease and those farther off the Internet map. We collaborate closely with pre-existing networks in order to start from active communities on the ground. And use the social network model to reach further citizens in the locations of interest for the project.
We complement online discussions with physical onboarding workshops throughout the whole project making sure to disseminate at large deeper insights and findings. We train community managers to ensure quality and respectful dialogue. We deploy and expand our open research tools to harvest the content of the discussions, including leading ethnographic coding and managing a coding ontology.
Semantic Social Networks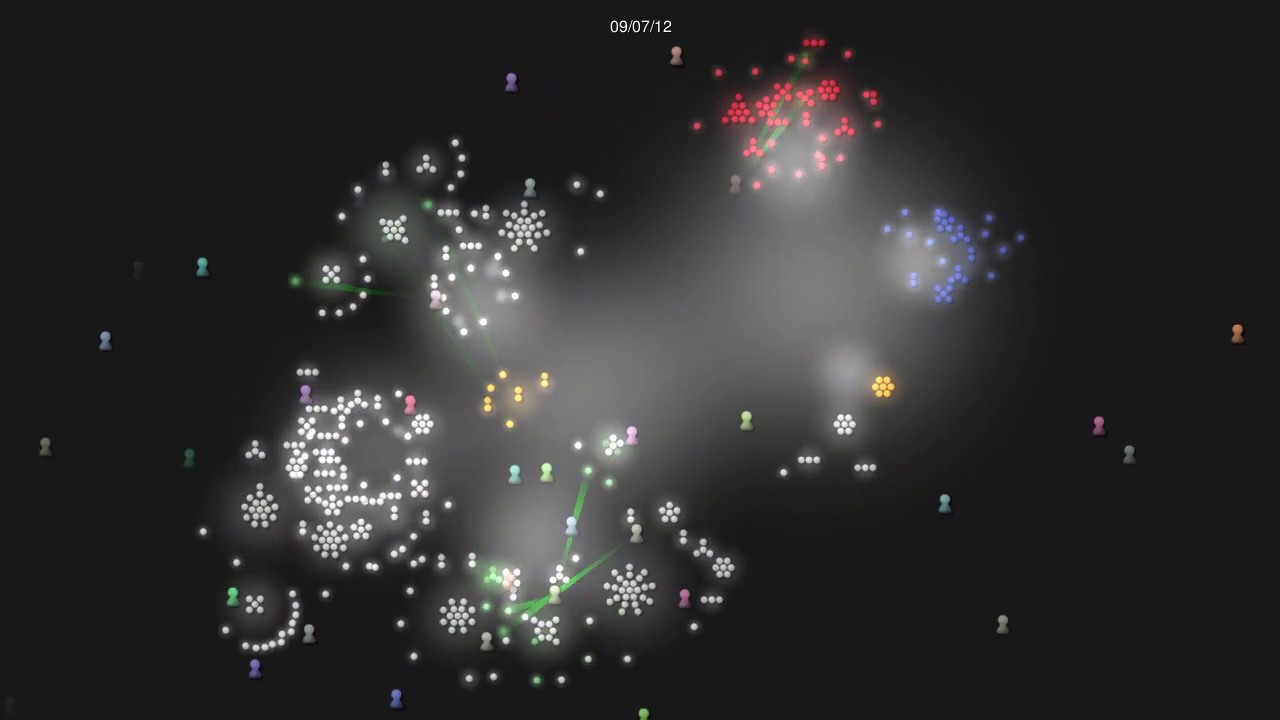 Convene large-scale online conversations , with hundreds of participants and thousands of contributions.
Perform ethnographic coding directly in-platform, and transform the conversation into structured data.
Instantly visualize the associations across ethno codes, and the interaction across participants.
Use the power of graphs to make inference about how the conversation's "collective brain" perceives the issue under discussion.
Integrated workflow supported by open source software.
GDPR compliance and personal data minimization.
Consent funnel for ethically acquiring informed consent to participating in research.
Our 2020 journal paper .
Ongoing projects
NGI Forward (January 2019 – December 2021)
What should the Internet - and all it encompasses, which means pretty much everything - really do for humanity? How should it work? How should it be governed? How and what should we finance? Project funded by the European Commission under Horizon 2020 programme (H2020-ICT-2018-2), Grant agreement ID: 825652. It brings together a consortium of leading organisations in the NGI and the internet space more broadly to help further the Next Generation Internet as the key European entity and space for radical new thinking on the future internet, by both conducting and bringing together the latest thinking and cutting edge research, and reaching a critical mass of Europeans through our ambitious engagement strategies. (More)

POPREBEL: Populist rebellion against modernity in 21st-century Eastern Europe: neo-traditionalism and neo-feudalism (January 2019 – December 2021). Project funded by the European Commission under Horizon 2020 programme (SC6-GOVERNANCE-2018 call), Grant agreement ID: 822682. POPREBEL is an inter-disciplinary consortium of researchers focused on explaining and contextualising the recent rise of populism in Central and Eastern Europe (CEE). It relies on foresight/future studies, deep involvement with activists, policy makers, and civil society actors to boost the immune system of European democracy. (More)

Technology for co-creation . Build experimental software and methodology for decentralized organizations and co-created culture, starting with Edgeryders Nordics team. Client: Swedish arts council fund - Kulturbryggan. (More )
Previous projects
OpenCare: Open Participatory Engagement in Collective Awareness for REdesign of Care Services (January 2016 - December 2017). Project funded by the European Commission in the Horizon 2020 programme (call ICT-10-2015- CAPSSI). European scale research on smart communities as solution finders and providers of alternative health and social care: understanding them, scaling them and implications for policy. (More) (Results)
Scaling Digital Ethnography: Research Paper
OpenEthnographer (2015). Commissioned by the Rockefeller Foundation, Edgeryders technical team built a tool for harvesting collective intelligence in online communities, empowering ethnographic research, website visitor's navigation and discovery, and semantic search engines. (More)
OpenVillage (2018) is a co-created project coordinated by Edgeryders and supported by the World Bank, a community of around 4000 changemakers in more than 50 countries. The mission was to co-create self-sustaining projects through a peer-to-peer ecosystem designed to generate sustainable open source projects for public benefit. We helped accelerate positive impact projects from ideas to adoption through incubation, an annual festival and mentorship. (More).
You can help.
Get in touch. Edgeryders can support the work of changemakers in more than 80 countries because people like yourself support us with knowledge, contacts and resources.