Hi Matt and everyone!
In our Community Call today we agreed that we should start testing Makerfox to organise collaboration around LOTE4. So I wanted to start with a simple task- asking for help with producing a name and visual design (logo, graphic profile, header etc): https://edgeryders.eu/task-3350.
I created a profile for "Lote4" and arrived on this page. It's not clear where I should go from here to let the world know what I am looking for and what I have to offer. So I click on "+ Add Services"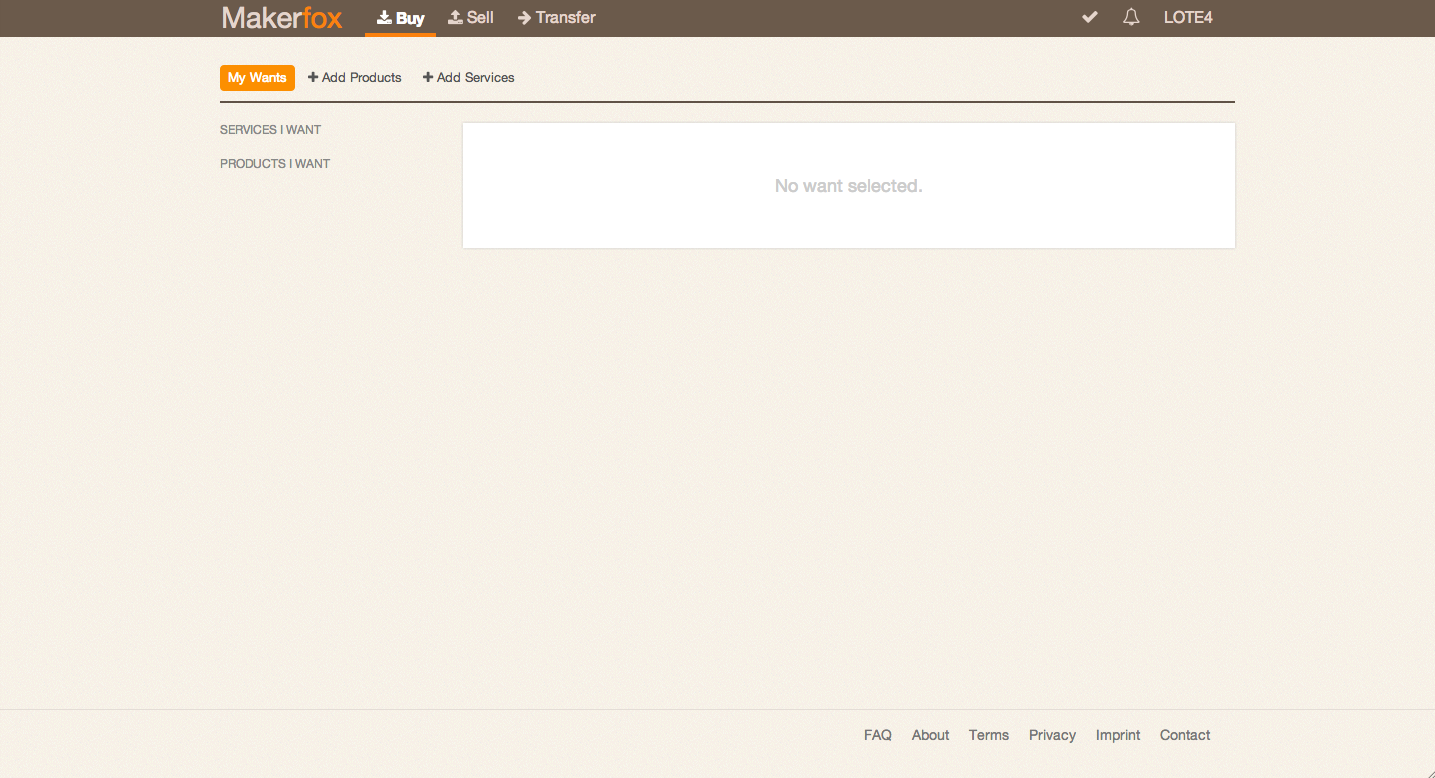 I arrive at a page that looks like this. I still don't understand what is expected of me. So then click on add services again to see what happens. It doesn't take me anywhere…So I am a bit stuck. I would need a helpful guide/onoarding process: Do you have something to offer? Here is how you post it (ideally a text entry box with upload button). Are you looking for something? Here is how you access it via the site.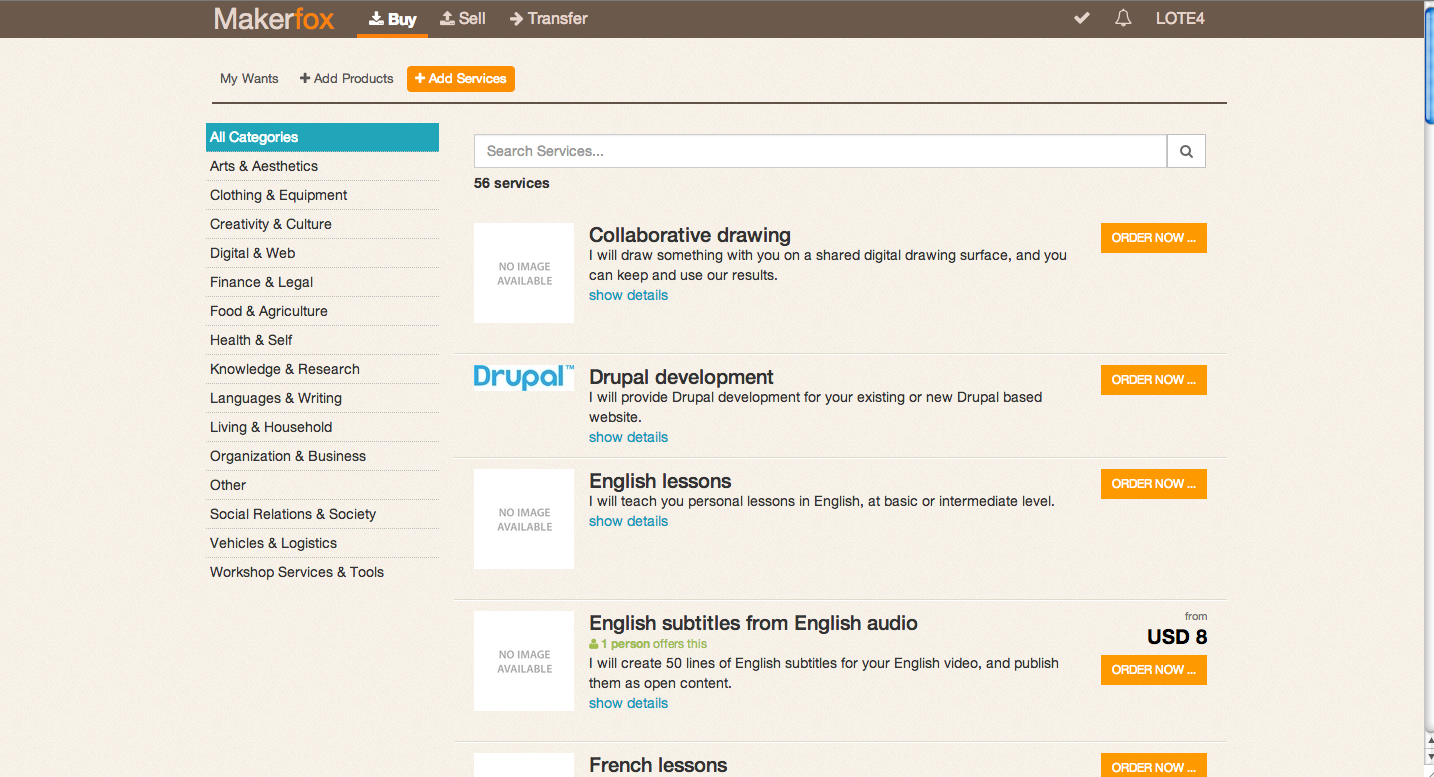 How do I get the task I wanted put in as a need in the system? Bit lost…