We'd love some external viewpoints on "the plan." Over the past 2 years, the war-affected women of Life in Africa in Kampala have been working together to visualize a viable plan for moving their families back home to the war-ravaged Northern part of the country. The plan they've developed represents their collective vision for how they can best support each other through their individual transitions, and contribute as a group to rebuilding their community and culture.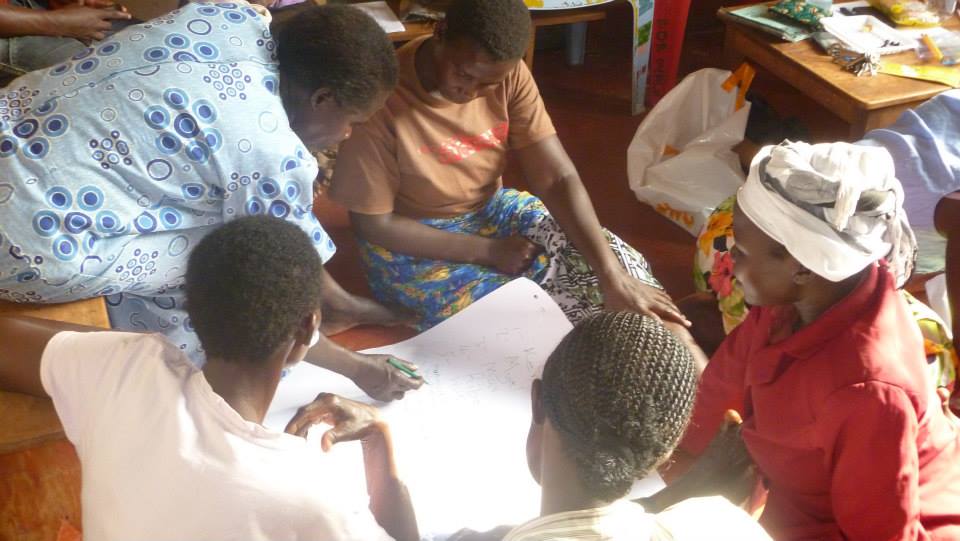 The main thing missing from the plan has been the money to implement it. In March-April of this year, I'd like to help them change that. We're going to need a lot of help in making sure that the Phase 1 fundraising strategy is successful, because it's urgent - they are being forced out of their current homes, and the homes they'd like to go back to have been destroyed.
Here's the plan they've come up with so far.
Phase 1: May-August 2014
Construct a centrally located community center that enables 30 women to prepare their family homes
Action plan:
- Purchase 4-5 acres of land in Kitgum District (within +/-1 hour of 22 members' former homes)
- Construct 2 large huts for communal lodging
- Purchase 4 oxen and 2 ploughs to be shared by the women for tilling their own land
- Start a piggery project, whose profits will provide an ongoing fund for transport
- Plant 1 acre of pig food, and 2 acres of human food using new agricultural techniques they can also apply at home
- Schedule 60 Kampala-Kitgum roundtrips, so that 22 fields get tilled, planted, weeded and harvested
- Stock up on foodstuffs to eat before the first harvest
Estimated Budget: $12,000 + crowdfunding fees and reward costs
Phase 2: September 2014 - April 2015
Support the resettlement of 30 families
- Logistical home-base support for constructing homes, continued farming and moving their families
- Offer support & training to children undergoing the transition back to rural life
- Find local enrollment opportunities for children to start school in Feb 2015
- Continued demonstration farm development at the center
Phase 3: May 2015 and beyond
Serve the local community with skills and talents that Life in Africa's members and global allies can bring
- Offer support & community building activities for transitioning children and youth
- Provide training opportunities for the local community: agriculture, beadmaking, tailoring, mushroom growing
- Organize a community savings program
- Invite allies from around to world to visit and work with the community for social and economic empowerment
So that's it.
What questions does this plan bring up for you?
What might you want to bring to the rebuilding of a post-war rural community?
Who do you know who might want to co-create impact with the new Life in Africa center?
All input and ideas are welcome as we continue to develop the upcoming crowdfunding campaign. Many thanks in advance!