The research activity consists in describing the multiverse ways by which the concept of care is re-defined among makers and what makers "make" for opencare in the context of a fablab.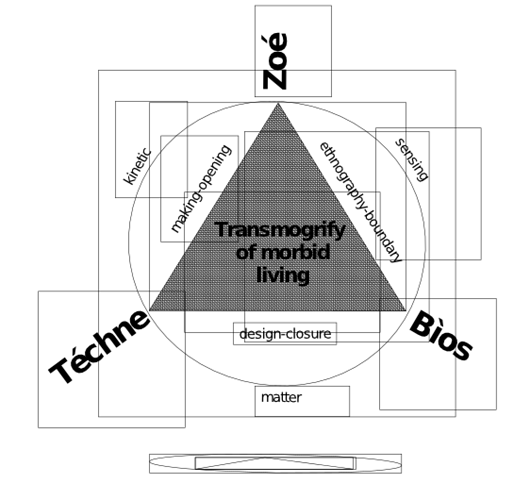 A concept i'm working on is about the "transmogrifying of morbid living" as possibile research of the development on how knowledge of life and knowledge of living are differently generated (Wahlberg, 2014). It is important to understand how and how much opencare practices are represented by makers as a situated practice, at the same time contingent and shared in a different way and by different approach from other healthcare settings.
In the circular triangulation of three important concepts about life, living and technology, bìos, zoé and téchne are hereby considered relationships, identities and actions negotiated in other disciplined and this undisciplined context of care production. Such tension is deeply tacit in the fab lab where experimental practices of design, making and delivering are useful to change (to transmogrify) the concept of care itself.
Check the information about "Transmogrifying morbid living" workshop in Milan at WeMake