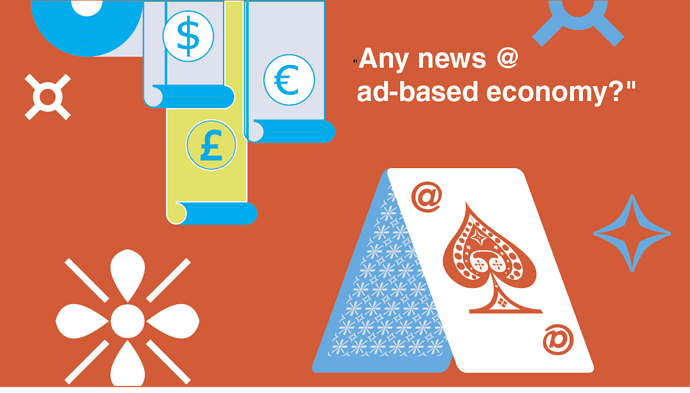 Hello, dear community members,
we are planning the next coming up community call.
What could be done about the Ad-based internet economy with emphasis on the news? An (almost) face to face discussion extending the discourse discussion: What Is to Be Done About the Ad-Based Internet economy?
It will take place on Tuesday the 18th of June from 18:00 to 19:00 Brussels time on zoom
If you are interested:
Feel free to specify and propose your own spin on it before and during the call.
Invite whoever you think might be interested from within and outside the platform.
Tell us if you would you like to take some of the topical lead during the call? Who would maybe prepare some questions or a case study/project to present to others?
Please comment here if you are interested and @ the people you think might be interested
Join Zoom Meeting