As @matteo_uguzzoni explained in this post, the online game "A Town by the Sea" was developed as a pilot, in the framework of the Playful Futures project. We've already organized a couple of prologue and play sessions and now we are also opening the game to teams.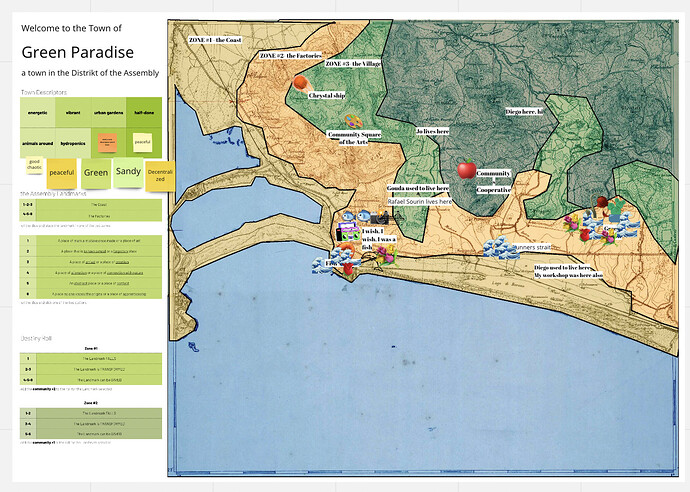 We thought our online game would be a fun experience for a group of friends or colleagues, as a team building activity. So in the next month, we have timeslots available and the exact timing is arranged individually with the interested teams.
We are playing in small groups of 3 to 6 people, in English, using Zoom and Miro. The game sessions are facilitated by @matteo_uguzzoni or @LucijaKla


If you're working in a company, NGO, or any other type of institution, or if you're simply interested to join with your friends, send us an email to: info@culturehubcroatia.hr or comment here below.
Feel free to forward this invitation:
A Town by The Sea - teams.pdf (380.2 KB)
There is still time to join individually as well, and participate in the two prologue sessions happening tonight and tomorrow at 19h (CET). Just fill-in the form you will find here.
A question to our colleagues at Edgeryders, would you be interested in a team session?


@ivan @matthias @alberto @Nica @nadia @inge @owen @jos @hugi …