Hello everyone, here is an update that maybe can be interesting for some of you!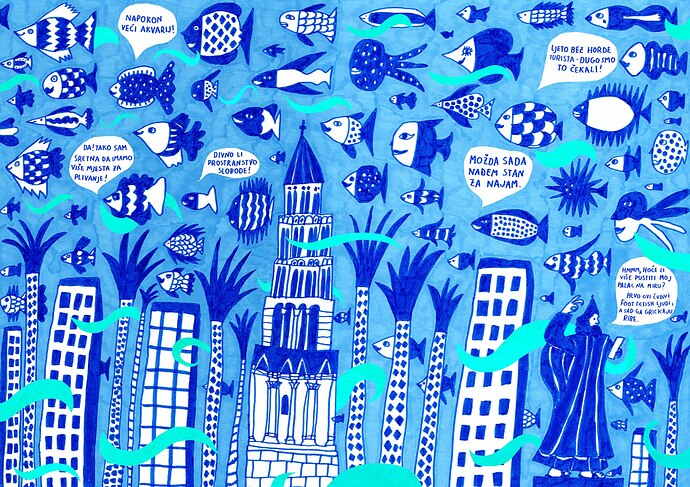 Air rib rib by Agata Lucic
In the last month we developed an online role play game called "A Town by the Sea" inside the project Playful Futures (if you want to read more about it you can go here).
The game is set in the world of Witness, the sci-fi floating megacity that has been co-created here in Edgeryders.
Together with @marina and @LucijaKla we are now ready for presenting the game in public and to have you play it!
The game it's a map building game in which players play as the citizen of a small town on the seaside, they have to take decisions about their community, learn to let go and discover the soul of their town, it's a lot of fun and it's a great introduction to role play and the world of Witness.
We hosted dozen of play-test and we saw it working well with a very diverse mix of players.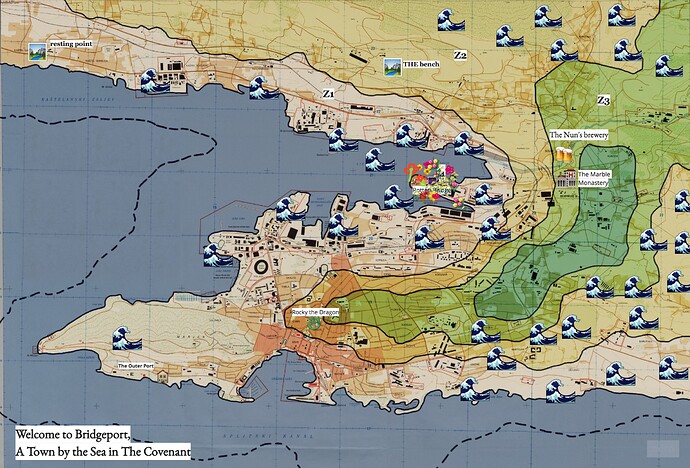 We are requiring you to attend a Prologue session, in which we will start creating the game and understanding better Witness, in order to attend a Play session.
REGISTER HERE FOR THE PROLOGUE SESSION
To play is necessary to have an internet connection and to connect via pc or desktop, (we don't have a mobile version yet), no experience in role playing is required.
We will host 10 Play session between January and March, below is the calendar, every session will have only 5 spot available (all the hours are CET - Berlin Time)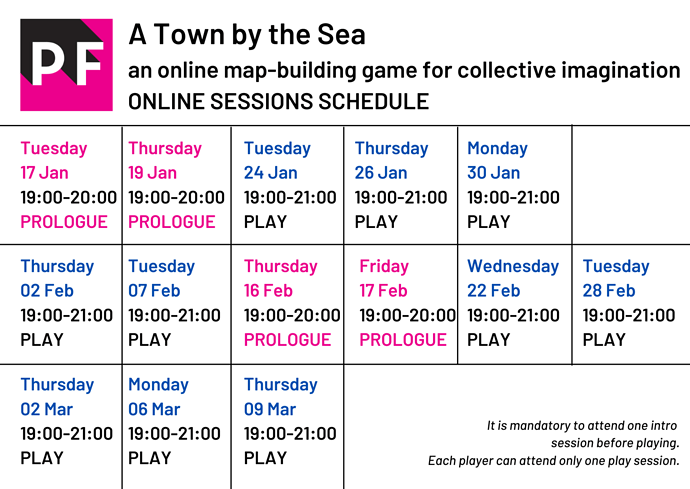 If you're interested please register for one of the 4 Prologue sessions!
2 will take place next week: Tuesday Jan 17th at 7pm CET and on Thursday Jan 19th at 7pm CET and will last 60 minutes.
There is a max number of participant that we will be able to accept so if you're interested please register now… and if you know someone that can be interested please tag them or share the link!
REGISTER HERE FOR THE PROLOGUE SESSION
More information about the game will be shared in the Prologue session and you will be able to decide which A Town by the Sea Play session you want to attend.
Thanks for reading!