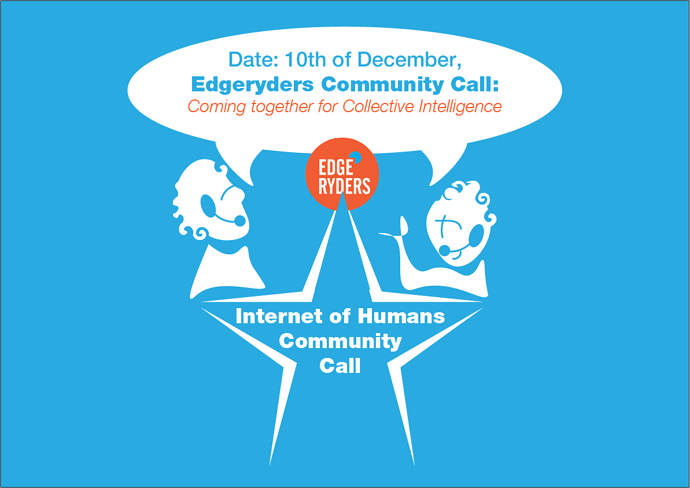 Coming together for Collective Intelligence!
After the festival, we are back to topical community calls!
Since "Collective Intelligence" has been a big topic the last few days and also offers us the opportunity to explain Edgeryders Semantic Social Network Analysis a bit we decided to make this the topic of the next call on Tuesday the 10th of December.
Looking forward to seeing you 10th of DEC, 18:00-19:00 Brussels time at: https://zoom.us/j/489971765
If you want calendar reminders, please download and import the following iCalendar (.ics) files to your calendar system.
Weekly: https://zoom.us/meeting/uZwkfu6pqT0vVYoNECnUgDF3EfwNQ2Fjhg/ics?icsToken=98tyKu2gpzItG9OTtVztRa0vA9r9b8-xlEd3pY14vxHQBAR1MSbwIcxzYJR1GN-B
Please ping community members that you would like to join the call and send the link to others in your network who are interested in the topic

@lylycarrillo, for example, agreed to introduce her perspective in 5 minutes for this call, I will quickly present the SSNA, do some other members of the community and maybe specifically theses discussions also present something?
Also, from now onwards, as mentioned we are going back to topical community calls. If you want a specific topic to be addressed or would even be available for an interview to introduce it/know someone we should invite for such an interview, please post your suggestions here:

I will shortly start updating the CC plan there