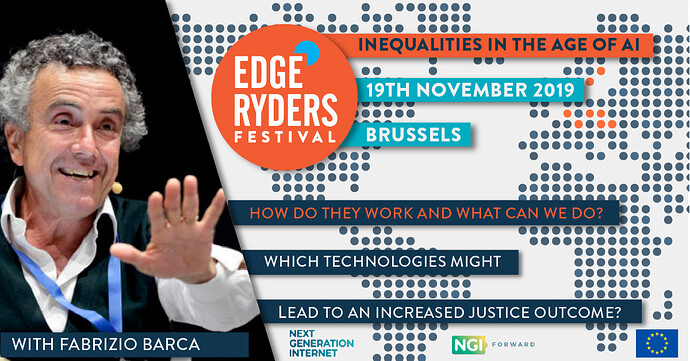 @estragon sums it up:
AI is like Mr. Hyde to doctor Jekyll.

Is your companion who does difficult tasks for you, but with something in exchange.

It is the angel and the devil on your shoulder.

It is American arrogance and the desire for Chinese conquest.

It's a dream sprinkled with terrible flashes.

It is the fierce and overbearing soul that will lead us to be less human before even realizing that we are too human to manage it.
They put into words what I have been struggling to articulate as the reason behind having organised the workshop on AI and Justice in Brussels on 19/11. This workshop was part of an ongoing conversation on our community platform ( overview here).
Its purpose is to make sense of what we can do to take agency over the development of our futures in the age of what is often framed as inevitable developments towards one of two outcomes: The undoing of humanity vs a path to save us from ourselves.
What have I understood so far? It all boils down to the following:
We need new general principles of justice as a foundation for all policymaking in an age of networked technologies.
The ethics of substantial freedom. This includes citizens' inalienable rights of ownership, control, access and possession of information about themselves and their communities.

The Capability Approach as defined by Amartya Sen.

Data is not a commodity. In the digital society it is the equivalent of the air we breathe.

Optimisation is not neutral. The choice to optimise at all has to be assessed based on its potential impact on the substantial freedoms of the individual.

"The individual", "the citizen" and the "Human" are understood to mean individual members of the species Homo Sapiens.
If we wish to ensure rule of law in Europe, we need a principle of balance of investment when it comes to AI and other networked digital technologies.
This means that for every investment of public resources into promotion, education, research, development, or monetisation of these new technologies - we need to ensure equal injection of resources towards providing the means for the individual citizen to gain ownership, control, access and possession of information about themselves and their communities.
These resources have to be directly accessible and accountable to the individual citizen and their community.
A moonshot mission:
If we want to ensure that AI/New Internet Technologies serves european citizens and businesses Europe must invest in building, maintaining and developing public cloud infrastructure.
This is a first draft and open to suggestions. Any thoughts?