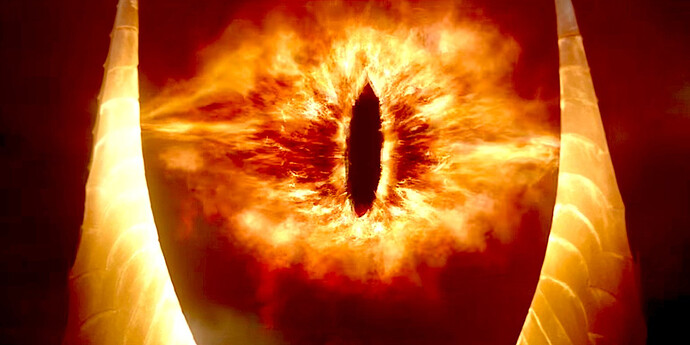 This topic is now closed. Find the writeup and subsequent discussion here.
Several of the smartest people we know in the Net activism space are worried. SARS-CoV-2 will be defeated, at some point; but it might leave behind new limitations to civil liberties and privacy. We have had two decades of consumer surveillance; and at least one decade of the inter-governmental panopticon we learned about through Edward Snowden's revelations. The right to privacy online has been tenuous at best for quite a while, but that encroachment has not, so far, directly curtailed basic civil liberties.
Until COVID-19 hit. Suddenly everyone is coding mobile apps to track who has been in touch with whom. There are reports of dodgy companies like Palantir and Clearview AI collaborating with major governments on digital tools to monitor and contain contagion. And, in the rush to beat the pandemic: a formidable social pressure is mounting to "just do what we are told". At the same time, many activists are trying to mount less invasive solutions; disposable identities that track one's health status during an outbreak and then are destroyed; or opt-in digital commons.
Which freedoms are we really risking? What do we stand to gain in return?
We organize a community listening session on Thursday April 9th at 17.00 CEST, in the context of IOT Day.
Format & practical information
Full information sheet: https://bit.ly/SurveillancePandemic

A Zoom meeting (ironic, I know – we are looking into alternatives, but we have no time to properly test before qe go live). Click here to join the meeting starting 16.45 on Thursday April 9th.

Not a panel, an open, moderated discussion. A moderator will give the floor to people who want to contribute something. Some have already volunteered (see list below, updated continuously). If you want to share your point of view, use the call's chat to let us know, and the moderator will give you the floor. If you have a question to ask the speaker, ask it in the chat (better) or let us know you want to ask a question. Questions are taken before we move on to the next speaker.

We commit to doing a proper writeup of the result (aka "documentation, or it didn't happen"). Edgeryders also deploys its team of ethnographers for participant observation and note-taking.

Everyone welcome. Below there is a list of the people who have agreed to show up. If you are coming too, we are happy to put you on it. If you prefer not to be on the list, that's OK too.

Please note we aim to publish the content of the conversation as public knowledge, available to activists and scholars. However, this will happen through writeups by people in Edgeryders. We will not record the call, and event the writeups will not mention any names.
Confirmed at the time of writing – check back for updates
This is a list of people who confirmed their attendance, not a panel. The listening session is simply a moderated discussion. You do not need to be on the list to attend, just click on the link. Once in, if you have something to say, ask for the floor and a moderator will give it to you.
Marco Manca, SCImPULSE (@markomanka)
Stefano Epifani, University of Rome 1
Eireann Leverett, Concinnity Risks (@eireann_leverett)
Corinne-Cath Speth. Oxford Internet Institute (@CCS)
Anne-Marie Naylor, Future Care Capital (@commonfutures)
Phil Booth, MedConfidential
Giovanni Battista Gallus, Hermes Center for transparency and digital human rights (twitter:

@gbgallus

)
Katja Bego, NESTA, NGI Forward @katjab
Alexandrine Pirlot de Corion, Privacy International
Anthony Zacharzewsky, The Democratic Society (@anthonyzach)
@amelia @CCS @MariaEuler I am going to need you here… please save the date.
Also ping @katjab @RobvanKranenburg
---
How is this all financed?
This event is part of the NGI Forward project Generation Internet (NGI) initiative, launched by the European Commission in the autumn of 2016. It has received funding from the European Union's Horizon 2020 research and innovation programme under grant agreement No. 825652 from 2019-2021. You can learn more about the initiative and our involvement in it at https://ngi.edgeryders.eu