Last week I had the great opportunity to participate in the RGS-IBG Annual International Conference, London, and speak about unMonastery as a collaborative space. The day's sessions came together under the theme "Spatialities of Co-Creation," showcasing ethnographic case studies and narratives of emergent spaces and their ability to reshape how we think about employment, global networks, and art practices.
While unfortunately the sessions were not recorded, the slides from my presentation are available on the unMonastery GitHub here.
Focusing on the origination of unMonastery and the Materan protoype, I gave an overview of projects like OpenTechSchool, CoderDojo, and Mapping the Commons - as well as the knowledge gained and mistakes made during the prototype - and highlighted the ability of partnerships, like the one between EdgeRyders and MT2019 establishing a Civic Innovation Network, to connect citizen-led initiatives.
I felt what emerged from the day's conversation is the necessity to rethink co-working spaces' objectives amidst global economic precarity. What skills do groups actually need to care for their communities during a time of underemployment and austerity?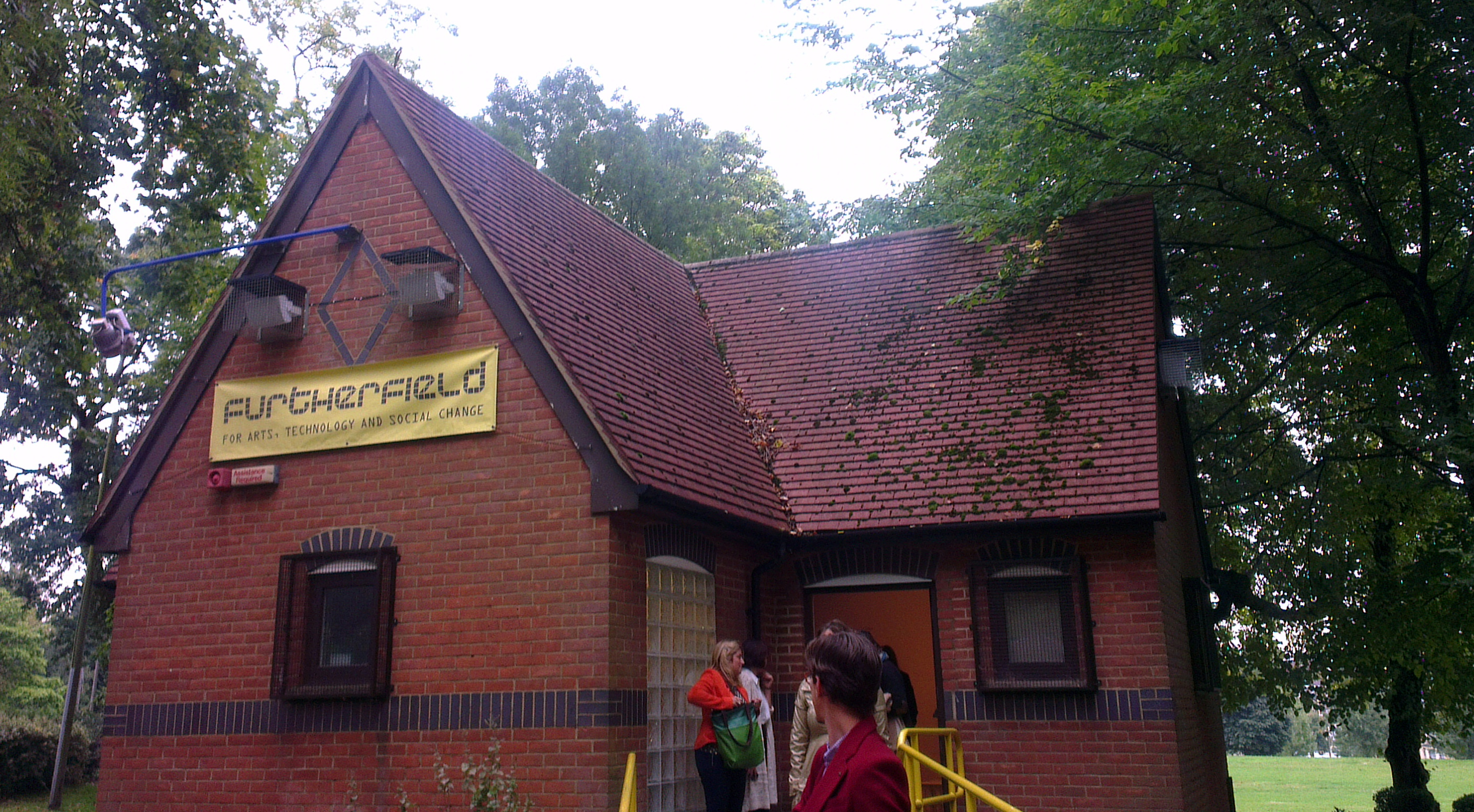 After the sessions, we all visited Furtherfield Commons. Furtherfield runs an online platform and gallery space as well as community program. Having been extremely inspired by founders Ruth Catlow and Marc Garrett's approach ("A living - breathing - thriving networked neighbourhood - proud of free culture - claiming it with others ;)"), I'm looking forward to speaking with them later this month as part of the #LOTE4 Case Studies series and collaborating next spring.
The conference sessions' theme, organized by Penny Travlou, brought together a great selection of projects - from the P2P Value Network to case studies of co-working spaces in Milan and hackerspaces in Athens. I'd love to describe the projects in greater detail, but since we agreed our group is prime for further collaboration, I'll be sharing this post and inviting other presenters to share their work here.