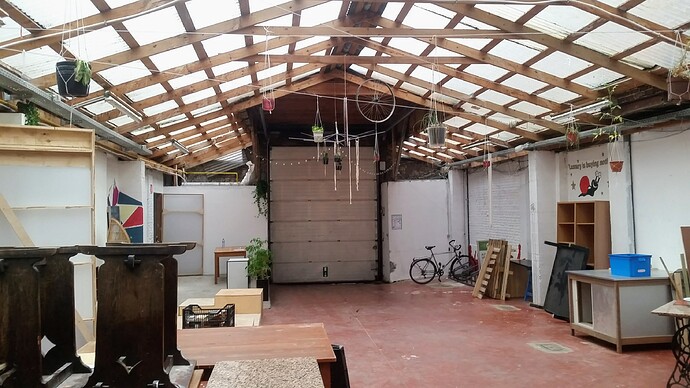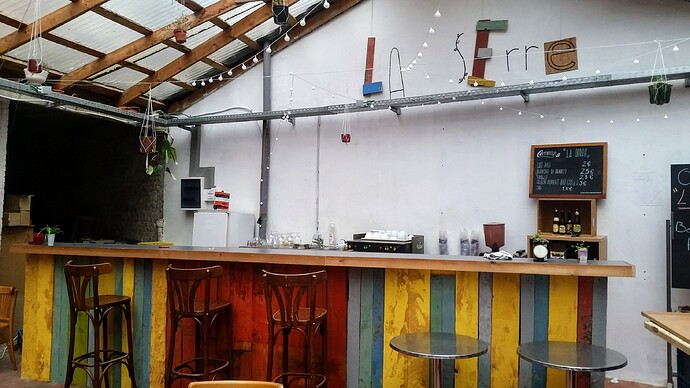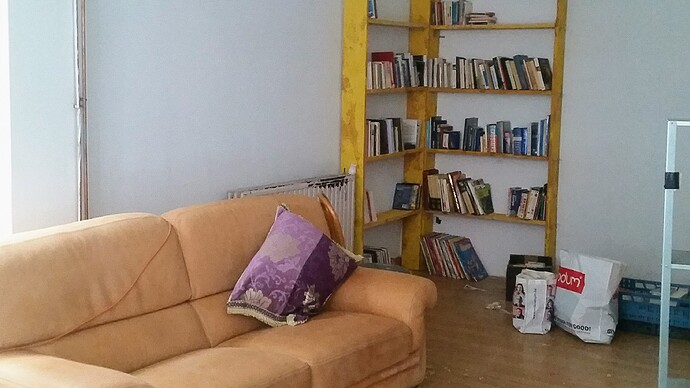 Hi everyone, I really liked this space I saw today - it's in the making and diy mode, but will be more equipped by October. Let me know what you think:
It's called La Serre (French for greenhouse), it's located in Ixelles close to Place Flagey, and offers:
1 main hall with direct access from the street (can host 80 people for sure)
2 smaller rooms (can host about 25, respectively 15 people each). One is suited for screenings too, the other one is like a living room
a kitchen accessible from the main hall - no doors between
a bar included in the main hall
2 toilets using a water tank (see picture)
Ups:
-bright and good spirited
-purposed for community usage, looks quite flexible
-we can get help for the bar & kitchen from community groups in Brussels attached already to run activities here, so we'd be supporting projects for social good
-we can use the kitchen for cooking together in one meal at least; in general, we would be buying services from food groups (buffet style)
-we can keep the doors open to the event for interested passers by
through the hosts, we can connect with local groups in Brussels who could host activities in the space (ie yoga)
-accessible by direct bus line from the city center (15 mins) and from the Central train station (20 mins)
Downsides:
-no Internet connectivity planned, so we'll probably need to get it wired up
-in this space, I would keep the number of participants at max 80 to manage the 3 rooms. Two are quite small…
Most importantly: La Serre is one of the community spaces stewarded by an organisation we like in Brussels called [Communa ASBL]
(http://communaasbl.wixsite.com/asbl) (a non profit association). For the past 4 years they have been taking over unused spaces in town (ex through agreement with the City authorities) and have revitalized and repurposed them for affordable use by citizens and collectives doing good work.
Communa is a version of OpenVillage that Edgeryders is contemplating, but the network of spaces works in Brussels only. Here's how: their collective started out as circa 20 people living together and trying to make ends meet as students, using the space they had back then in productive ways (from what I understood, it was a squat). Once they learned how to do it, a subset of the group gradually took over other places in the city, and professionalized themselves in a broad range of skills: from the legal aspects of taking spaces, to equipping them, .
We stand to learn from them because they too, are on a quest to building living and working spaces for communities which thrive.
What do people think?