DIY WELFARE WHEN SYSTEMS FAIL
Meet people who are doing it. Learn how to do it. Build it together.
19-20-21 OCTOBER
BRUSSELS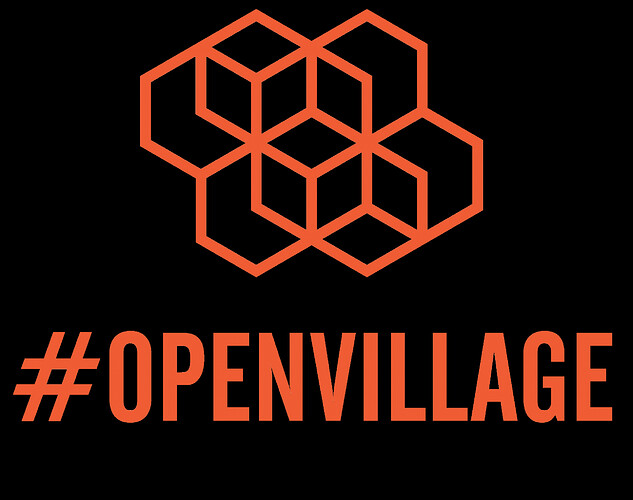 The openvillage Festival is dedicated to bringing together existing projects into a demo of a new health and social care system powered by open source, community-driven solutions ("opencare"). We are interested in what participants are already doing in different parts of the world, and what we can do together.
What would you like to build, explore or learn during the Festival?
openvillage is a no-spectators event: All content is contributed by participants. The program is curated around a number of themes, each approaching from a different angle the question of how we take care of one another in times where old models and welfare systems fail.
Tell us what care-related topics / issues / challenges are relevant to you! Do not worry about Whether it is "not good enough", "too nerdy" or getting it "right." If it is interesting and important to you, chances are it will be to someone else.
Share your proposals, questions or reflections here
COME TOGETHER. INSPIRE ONE ANOTHER. HELP EACH OTHER.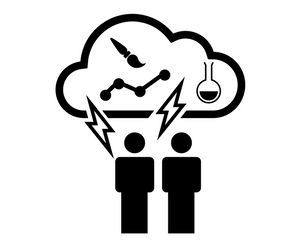 Meet great people and projects in a global network of 4000+ members!
Build new relationships, opportunities and collective intelligence powered insights!
Get peer and expert input, hack challenges that matter to you, together!
Support one another's personal and professional development as changemakers!
Apply to our fellowship program for tickets and up to Eur 15,000 in bursaries and travel!
THE PROGRAM:
ONE DAY OF TALKING. ONE DAY OF UPSKILLING. ONE DAY OF BUILDING.
We will have three tracks, each from a different angle approaching the question of how we take care of one another as old models and welfare systems fail.
Track # 1: In this track we meet Protagonists and present findings from OpenCare, a massive two year research project on under-the-radar projects at the intersections of open tech & science, communities and healthcare. Learn more here.
Track # 2: In this track we exploring existing financial, legal and governance models for managing community owned assets. Learn more here .
Track # 3: In this track we explore strategies and models to draw more financial investment into community care ecosystems. Can we ready-to design - prototypes to test surface and align participants priorities? Learn more here.
GET TICKETS
Meet The OpenCarers - 0 €. This ticket gives you access to one track of the festival; Meet the OpenCarers. Notes: It does not give you access to the rest of the Openvillage Festival.
Full Access Pass - 300 € . This ticket gives you access to the entire Openvillage Festival; all three tracks, project clinics, community dinners, parties etc.
0.00 € - For Members of The Reef, our program for supporting members' personal and professional development as changemakers. Learn more here .
Why Openvillage Festival, why now?
The migration issue dominates the European political debate. The influx of migrants, some people say, will break the European welfare system. Any new person coming in is reducing the amount of care that others can get. Care is a zero-sum game. Is that really the case?
It turns out that, when faced with challenges, communities rise to meet them. By doing so, they step outside of our current paradigm, one of the provision of care services by a combination of the state and private business. This changes the game completely to one of decentralization and reciprocity.
These services often display an uncanny degree of efficiency. I know not, care provision does not need to be zero-sum. There are unexploited resources in the system. But they can not easily be added to our existing care system. They are too strange: ad hoc, blurry at the edges, Often in existing legal gray areas. Unfundable.
To leverage their full potential requires us to build a deep understanding of what care really is. Is it services? Is it human attention and warmth? Is it trying to fix what's wrong with people in need of care? Are they accepting everybody for what they are, with their strengths and weaknesses?
On October 19-21, we explore some of the amazing care services that communities are providing - right now - to people that the state and private business have let down. We then look at how we, as a society, would need to change for them to continue to exist and to scale where possible.
Join our Fellowship Program and more!
We are offering 3 fellowships for Openvillage program curators.
We are offering five full festival passes and / or travel support for in-kind contributions to the Openvillage. These are set aside for participants who join early and wish to shape the event, by completing key tasks from here on until October (Add an exhibit, talk or workshop proposal, Curate a Theme , Communicate and Engage).
Frequently Asked Questions
Is Openvillage Festival happening in an actual village?
No. It happens in the city and we call it like this Because of many Reasons: Because in today's world we Seem to be living in a global village; because the internet is a village; Because someday we might buy a village …

Who is it for?
Project Protagonists, caregivers and recipients, entrepreneurs, public administrations, funders and investors. Anyone interested in matters of health, social care, resilient communities, global networks doing things together, people from the Internet and from any corner of the world. What is the connection between Edgeryders, OpenCare and Openvillage? Edgeryders is a global community running for 6 years. OpenCare is our flagship research project in 2016-2017 where we summoned people (old and new members) to discuss open and collaborative models of health and social care. We want to turn the insights and knowledge into a practical spin-off: Openvillage. It starts with the festival this October! Seriously now, what should I expect to find there? Oh, where do we start? Expect to learn new things beyond buzzwords, blackberries real conversations and less superficial "networking." Expect to meet interesting people-whom you would not otherwise meet. At least not in the same space.
I'd like to come, but can not afford the costs of travel and / or accommodation. Can you help?
Yes. We can cover costs for people who take the lead and contribute: Add an exhibit, talk or workshop proposal , Curate a Theme , Communicate and Engage or others. How to talk to us at Wednesday's community calls!
How to get in touch with us
Come to our weekly online community gatherings. They take place on Wednesdays at 18:00 CET here .
For partnership and collaboration requests, write to @Nadia .
For community-related matters, write to @Noemi .
Partners

The Meet The OpenCarers track of this event has received funding from the European Union's Horizon 2020 research and innovation program under grant agreement no 688670