A year or two ago, Milan Rai was able to capture the imagination of people (both in Nepal and abroad) with his White Butterflies, a whimsical art project that called for people to believe in the power of simplicity, and imagination. An artist, a cyclist, a gardener, and a traveler, when asked if he is spiritual, Milan jokingly replied, "I am spiritually horny!"
In order to get a context of the citizen-driven initiative that he was able to co-lead, it became important for me to know who he is and what he believes in. Right before our conversation, he was signing an official paper and under his name was written "social worker". He awkwardly laughed about it, almost amused, and pointed out to me that this is a label that he is uncomfortable with.
His team has been able to build more than 140 temporary toilets in various camps within Kathmandu and in other affected districts. They are currently focusing on building a prototype of a temporary toilet that requires less time to put together and can easily be transported and fitted. On the side, they are also promoting the idea of growing vegetables, and planting banana trees.
You can read Part II of this conversation here.
Initial Response
I was watching a documentary when the first earthquake happened. The first thing I did was go to a safe space and started to ask everyone around me to calm down as well. After that, I cycled around the city searching for a way to help but ended up very confused. When I went to Tudikhel, people were in terror due to the frequent aftershocks. So, I came back and packed a backpack – I put water, fruits, and a whistle – and wrote a Facebook status: "Everyone, go to a safe space with a backpack full of food and water. Share this with as many people as possible." With this, I posted a photo of my backpack and went to Tudikhel where I started to request people to stay calm.
The Night of the Big Quake
I ended up in an open space in Baneshwork and while I was telling people that there would be no bigger aftershocks, the tremors continued! I was also scared but I continued to work. I saw a lot of people using their mobile phones and updating their statuses. Then, I saw updates from Teaching Hospital. Graphic images of mass casualties were being posted over there so I decided to go there to help out instead of staying in the space because people who never spoke with each other were also starting to speak to each other.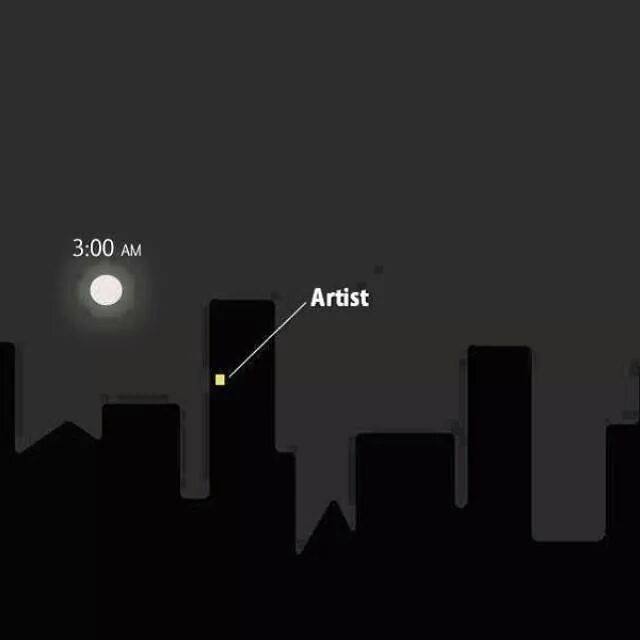 From beggars to the rich, everyone were there together – I was very happy. At 3 am, I cycled all the way to the hospital. I became more confused, and almost went insane. I felt helpless. I went there again at 8 am, and then we set up help desks in collaboration with the volunteers, Max (another initiator), and Bibeksheel Nepali. I did not know what I wanted to do still but I knew I would do whatever came to me, so I would just open doors of an ambulance and carrying stretchers.
Setting up Temporary Toilets
We saw a lot of people in the public spaces where they were camping but there were no toilets. Especially the girls complained that they had to wait for the night in order to relieve themselves. We realized that if we were unable to tackle this issue then this would be the source of epidemic outbreak. There was no option to become sick at this hour where everyone is needed to serve the humanity. Me and my friend, Ishaan had gone to do a field survey at Tudikhel and decided to set up 100 temporary toilets in a day!
How can you be so kind?
People keep asking me, "Milan, how can you be so kind?" But kindness is natural, how can you be so unkind because that is so unnatural! That is so man-made. That is more difficult – to pretend, and pretend. People were very emotionally charged during that time. We did not have much preparation regarding disaster response. I even heard that without waiting for orders, armies went out to help. Where did it come from? That is an inborn quality.
Dignity Along with Hygiene
We thought that temporary toilets were not only about public health, hygiene and sanitation but also about the dignity and self-esteem of the people. Even an enclosed space with tarpaulin and bamboo would provide them with that. The tarpaulin cost us 21,000 but since we did not have that much money, I waited clutching the tarp while my friend went to look for the money. The shopkeeper kept telling me to give money otherwise he would sell it to someone else but I just held on to the tarp.
It started to rain when we reached Tudikhel with the tarp and bamboo. We only had two gardening tools but our aim was to build 100 toilets and none of us had even broken a stick! Then, we tweeted and posted in Facebook. I went looking for some tools in the army barrack but they told us that most of their tools were taken in the relief work and they did not even trust us. When I came back, there were already 15-20 volunteers gathered after the tweets and updates. I was so happy! A team was formed. After buying three shovels from our own money, we started to (poorly) start digging. The armies saw us doing this and told us, "We are ashamed of ourselves because actually, this should have been our responsibility. Oxfam has actually given us tools to do so. But we haven't."
The volunteers complained that the army were lazy and that girls dug more than them. So, I told them that the army and police have always been doing so much, they have rescued so many people and dug out so many dead bodies that they must be so tired. So, it is our duty to help them. "You have to work from that place of compassion."
They helped us build around 20 toilets and by the night, we were to able to build 47 toilets.
Social Media Magic
So, we returned to our places. I finally decided to active my Facebook account because I realized this was helping direct volunteers to different relief efforts. I updated my status and slept. When I woke up the day after, there were 1300 shares, 1500 shares and in total 4000 shares of my update. From my White Butterfly page, there were almost 900 shares. My inbox was about to explode! It was uncontrollable. My mobile was ringing non-stop! Donation pledges started to flood in. When I added all those pledges, it reached almost 48 Lakh! But I did not need all that money. Neither was I trying to collect fund nor was I the Prime Minister's relief fund! I wanted to show the power of team work. Our volunteers have put their own money into this. So I started to only take personal contributions because this was participatory and organic.
This conversation is Part I of the conversation Milan and I had while sipping some cold tea. Currently, he and his team is out there in the field, building toilets and distributing seeds to the people. Stay updated to their story in the next part of this conversation.
Photo Credit: Milan Rai's Facebook page (Used with permission) "There is no copyright, there are a lot of copies left, so take as many as you want."