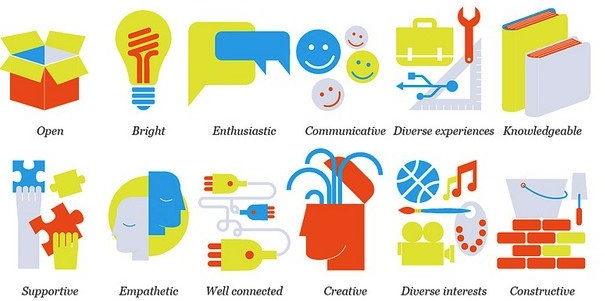 Inspire and encourage more people to exchange experience with peers on the platform and participate in Spot the future workshops in Armenia, Egypt and Georgia. Duration: Part time(20%), during the period17/3/2014-17/6/2013. Total Salary: 1200 USD.
Using social media, find creative ways to inspire and encourage more people in Armenia, Egypt and Georgia to submit their own stories on Edgeryders. Welcome the newcomers, encourage them to introduce themselves to the community through posts answering a few questions about themselves. Work together with Edgeryders community managers to encourage them to connect with other projects and people, by leaving comments on content posted by other people on the platform. The more we know about one another's work, interests, challenges and capabilities…the more generative the workshops will be for everyone involved.
We are recruiting one person to take responsibility for making this happen in each country (one each for Armenia, Egypt and Georgia respectively). These are paid positions: You have to be fluent in English and Armenian, Arabic or Georgian…and are accountable to both the community and client for delivering results. If you can demonstrate your skills in online marketing this is an advantage. Deadline for applications is this Friday, March 15.
The deadline for applications coming in from Egypt and Armenia has been extended to Sunday, March 23rd.
To apply:
Sign in to the Edgeryders platform (all you need is an email address)
Join the Spot the Future group
Post an introduction of yourself and your interests in the group, so the community and team can get to know you. Don't forget to include urls to your social media accounts projects.
By Monday 17/3/2014 the team will have decided on who they feel confident can do the job based on our experience and the requirements of the project.
More on Spot the Future: http://goo.gl/URkcPJ
Edgeryders: www.edgeryders.eu