You will remember, the reason why Edgeryders incorporated in 2013 was to make a convincing case to economic and state level actors that the work citizens at the edge do has (economic) value and that we can better harvest the collective knowledge to deliver tangible social change. We have been trying this for over a year now, while running the web home infrastructure and spreading the culture of the edge. By we, I mean the company directors who made the initial commitment - @Nadia, @ArthurD, @Alberto, @Matthias and myself - along with other community members who got attached to different projects or are running their own show under the Edgeryders umbrella (see for example unMonastery below).
Our mission is to empower everyone on the planet to work together for change in a network led from the edge – and get paid for it.
So what have we so far, since our last checkpoint?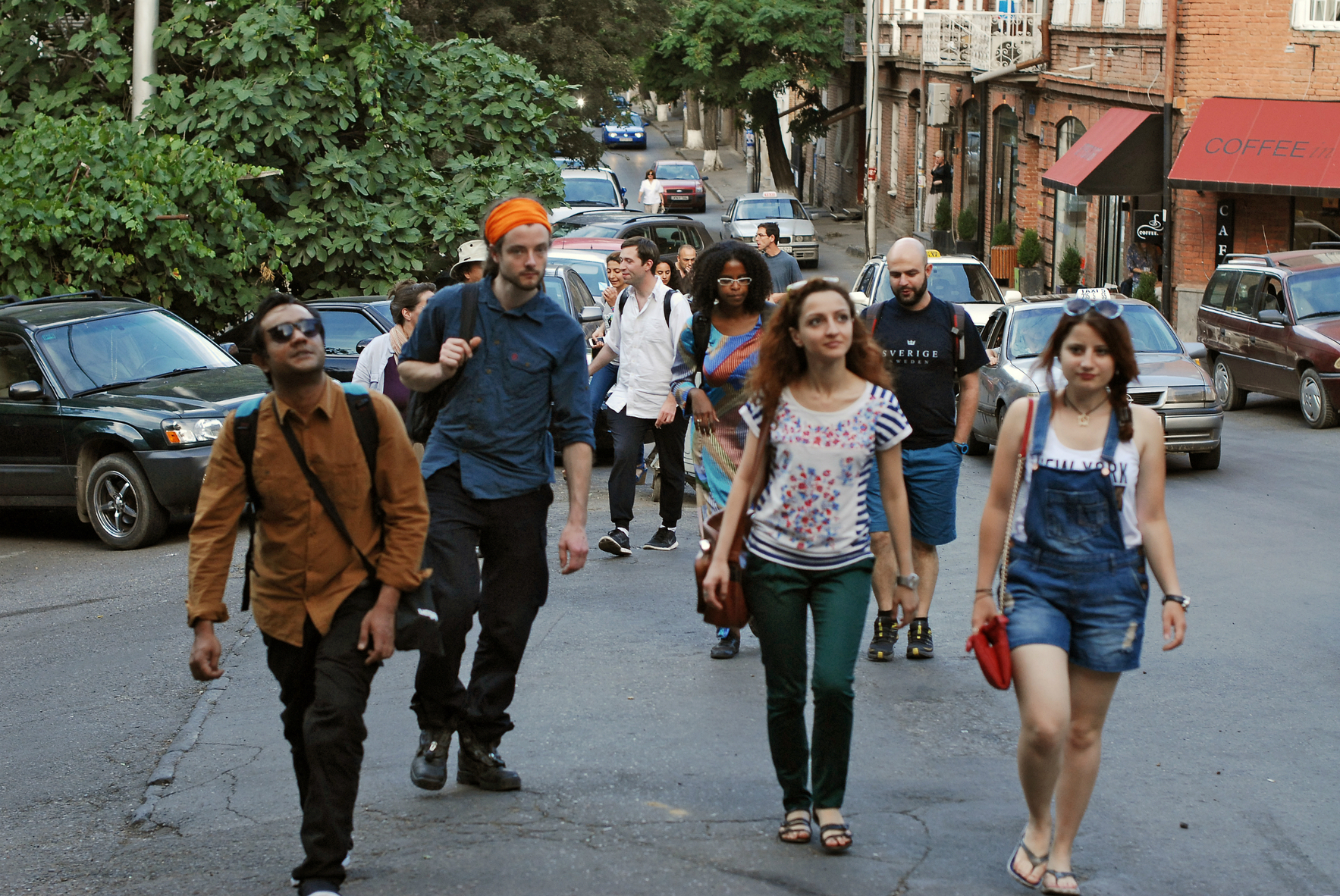 Remember our modest measurable goal for 2014? Edgeryders aimed to have at least 10 community members getting paid for building or supporting work at the edge.
So far our small company has supported the work of 7 community members (not including ER directors) in the Futurespotters project, in areas like community engagement, social media and videography, and network research. About 15 got travel grants to join the conference in Tbilisi last month. Additionally, we supported with small stipends 12 unMonasterians – and many more could enjoy free accommodation at the unMonastery. This means we have channeled support in hard cash to 19 community members, well in excess of last year's goal.
2014 is not over and more is in the pipeline: at least half a dozen Edgeryders are about to help with this year's annual event coordination and onsite logistics, community engagement in Matera and the region, and traveling to speak in various fora (calls coming up soon).
All this is temporary paid work, but guess what? Being in the right network helps one become more resilient as a professional (just ask Inge!) We want to do much more and raise our stakes. As the amount of work is growing, it has never been a better time to tighten the ropes and have many of us committing. If you're wondering how can you jump on board and be really on it for the long run, you can. Some burning areas where you're welcome not just to help, but actually take the lead:
All this is turning to be far from easy, we're a global community catered by a small, young company, but we stay equally or more committed every day that passes, all while aiming to become the best collaborators in the world, like Alberto puts it (read the latest on Edgeryders data strategy for building collective intelligence).
I'm closing here, but don't hesitate to let us know what you are up to and what you are up for, and where you see yourself in this movement we like to think we are building.