---
About the Sci Fi Economics Lab (Brief Overview - fits in an email)
What if the future of economics is invented in science fiction?
To discover it, participate in the first Sci-Fi Economics Lab, which will be held on 11 November 2019 in Brussels and on the internet (livestreaming)!
The situation is clear. An economy's inaction based on its certainties is creating a global deadlock. Permanent micro-adjustments are no longer enough. Fortunately, intellectuals on all sides reject the status quo and imagine more desirable futures. Among them, science fiction authors are now proposing radically new models and shaking up the established order.
To highlight the synergies between SF and the economy, the Edgeryders community supported by EIT Climate-KIC is organising a major day of debates, workshops and celebrations open to all.
Take part in a large workshop. (14h30 - 16h30 in Kano) Extinction Rebellion is joining forces with the Sci-Fi Economics Lab to discuss and create positive progress.
Discuss with figures from SF and the economy. (18h - 20h at Les Riches-Claires) Science fiction author Cory Doctorow will respond to a renowned economist in a major debate.
Put your talents to work for the party. (21h30 - 01h at La Tricoterie) Because the concentration of energies calls for their release, an open stage will take place late at night. Bring your talent and instruments!
Invent the future with us — book your seats now: http://bit.ly/ScifiEconLab
---
About the Sci Fi Economics Lab (Press Release)
Sci-Fi Economics Lab
The event will be LIVESTREAMED on 11 November 2019
*** Please show your support by chipping in to our crowdfunding campaign now! *** http://bit.ly/ScifiEconLab
➤ When science fiction meets economics.
1% deficit less here, 1% growth there… Our contemporary economy seems reduced to a sad, uninspired numbers game. Leading us downward rather than forward, current economic thinking has lost the radicality of the Marx and Keynes, and the audacity of the Fourier, Owens and Olivetti.
Fortunately, there are still intellectuals on all sides who refuse the status quo and imagine a more desirable future. It is perhaps in the field of science fiction that we find today the newest, most radical and transformative ideas. Far from fanciful clichés, SF makes it possible to free oneself from the constraints of habits, to project oneself into the future. New worlds and "fictional economies" are emerging under the pen of its best representatives. Very often, they carry within them the seeds of a more just and humane society.
The Sci-Fi Economics Lab organizes the meeting of the two worlds around an exceptional day of programming.
➤ A day dedicated to the future with world-renowned speakers
Organized in Brussels on November 11, 2019, the Sci-Fi Economics Lab is divided into 3 phases open to all.
Reclaiming Utopia (14h30 - 16h30 in Kano) Organized in collaboration with Extinction Rebellion, this innovative workshop aims to mobilize our energies to create a more just, greener and more humane economy.
The Major Debate (18h - 20h at LesRichesClaires) Cory Doctorow, an essential science fiction author, will give the response to a renowned economist (announced soon) on the subject of the viability of "fictional economies." The conference will also be accessible via livestream.
The Party! (21h30 - 01h at La Tricoterie) Because the concentration of energies requires their release, an open stage/jam session will take us late into the night. Bring your talent and instruments!
For those who wish to contribute to making the event last, a brainstorming session is organized for the next day at the Solvay Brussels School of Economics & Management (14h30 - 16h30). Goal? Produce the topics for articles to be published in 2020.
➤ A global movement
The Sci-Fi Economics Lab is part of a more global movement of reflection on the post-capitalist era. It is organized by Edgeryders, a global community committed to building a more humane, more just and greener world. It is supported by EIT Climate-KIC, the largest European initiative dedicated to climate innovation issues. As such, it represents a rare opportunity to influence the political agenda at the EU level.
To seize this unique opportunity to transform our economy, help us with our crowdfunding campaign. Choose your pledge and receive the ticket plus goodies for the Brussels event: http://bit.ly/ScifiEconLab
See you on November 11th!
---
The Science Fiction Economics Lab Event Program
14h30 - 16h30 - The Reclaiming Utopia workshop: More info soon
18h - 20h - The double keynote:
Lecture by Cory Doctorow (about 45 minutes) on the world of Walkaway .
Counter-lecture by Tom Bauler (about 45 minutes), looking at the world of Walkaway and other fictional economies from the standpoint of a professional economist. What, in that fictional economies (or others that you might like) is old news for economists? What has been tried, but did not work? What is profoundly alien to academic economists?
Invited remarks : 3 minutes remarks by each of 4-6 invited people, which Doctorow and Bauler will then be invited to comment (about 45 minutes). The provisional list of people offering them is:
Q&A from the public and closing.
MC of the whole thing is Kirsten Dunlop , CEO of EIT Climate-KIC.
21h30 - 01h - The Party: more info soon.
---
Editorialised Content & relevant conversation threads on edgeryders.eu
---
About Edgeryders: Boilerplate text
Created in 2012. Is an international community consisting of 5000 members in 80 countries. It's members interact through and an open source digital platform with it's own custom made digital tools for large scale dialogue and coordination, as well as through community events such as workshops, conferences, retreats and festivals.
Notable members: Robin Chase, Founder of Zipcar, Amelia Andersdotter former MEP for the Swedish Pirate Party and Digital Rights activist, Fabrizio Barca - Ex General Director of division chief at the research department of the Bank of Italy,[6] chief of the department of development and cohesion policies at the treasury with previous tenures as chief at the research department of the Bank of Italy,and the president of the OECD's territorial policies committee.
Mission: Support a diverse groups of people with the relations ships, information, knowledge, tools and opportunities to accelerate the transition to a greener, more equitable and humane society for all.
Born out of Council of Europe Research project on social cohesion at the Council of Europe, an international organisation which houses the European Court of Human Rights, which enforces the European Convention on Human Rights in Europe. It's stated aim is to uphold human rights, democracy and the rule of law in Europe.
It is supported by a not for profit company with the same name registered in Estonia. The company is stewarded by 6 directors based in Belgium, Germany, Sweden and the United States.
The company develops its methodologies, scienc
Partners, Clients and funders include: University of Bordeaux, City of Matera, City of Galway, City of Milan, City of Amsterdam, Stockholm School of Economics, Nesta, Aarhus University, EIT- Climate Kic, World Bank, UNDP, European Commission and the Rockefeller foundation.
Notable successes: Mentioned by Italian Daily La Repubblica as having played a role in the Economic growth of the Italian City of Matera, Has been involved in the successful bids for European Capital of Culture of the cities of Matera and Galway, Has influenced the design of the new Belgian Strategy for International Development and Cooperation.
Press coverage of Edgeryders work
| http://nova.ilsole24ore.com/progetti/soluzioni-di-cura-in-co-design | Il Sole 24 Ore | Diy and open source care solutions | "Whether it is a ramp for disabled people or self-produced insulin, OpenCare's projects arise from collaboration between users and innovators" |
| --- | --- | --- | --- |
| http://www.nesta.org.uk/blog/era-development-mutants | Nesta | The era of development mutants | Social movements led by self-organising citizens are becoming the cutting edge of development. "Establishing effective partnerships with them requires abandoning much of the implicit paternalism that informs development work" |
| https://www.theguardian.com/local-government-network/2014/apr/28/eleven-tips-councils-thinking-creatively-adult-social-care | The Guardian | Eleven tips for councils on thinking creatively about adult social care | They have brought together a whole range of people mainly (but not all!) young and radical. They are doing some incredible work there. Am sorely tempted to head off there and alter the age demographic! |
| https://www.thenation.com/article/can-monasteries-be-model-reclaiming-tech-culture-good/# | The Nation | Hackers are transforming an ancient city into a prototype for the future. | "What united [Edgeryders] was not a political ideology, but the dead-end conditions of austerity and the hope of figuring out better ways forward." |
| https://www.newyorker.com/magazine/2015/04/27/a-cave-with-a-view | The New Yorker | A Cave with a View. Matera, once seen as uncivilized, is now prized for its ancient ways. | a group of self-described "civic hackers" who run a "social clinic" that embeds "skilled individuals within communities that could benefit from their presence." |
| https://krautreporter.de/111--wenn-hacktivisten-wie-monche-leben | Krautreporter | Wenn Hacktivisten wie Mönche leben/ When hacktivists live like monks | "…steps towards solving the major problems plaguing small towns such as Matera: massive land run-off, reduction of social services in the wake of European austerity measures, and not least unused housing stock." |
| http://magazine.mutinerie.org/edgeryders-unmonastery-coworking/ | La mutinerie | Un mutin au UnMonastery, récit de coworking au pays des Edgeryders | "Edgeryders a définitivement des allures d'organisation agile [] Ce dont il s'agit ici est évidemment la transformation de nos sociétés s'opérant dans le sillage d'Internet." |
| https://16.re-publica.de/16/session/care-communities-non-zero-sum-provision-health-and-social-care | re: Publica | Care by communities: non-zero sum provision of health and social care | We explore amazing care services that communities are providing - right now - to people that the state and private business have let down. |
| http://www.dazeddigital.com/artsandculture/article/22717/1/the-unmonastery-a-commune-for-the-internet-age | Dazed | The unMonastery: a commune for the internet age | Edgeryders built an Internet commune in Matera, a city similar to Petra in Jordan. They are both among the oldest inhabited settlements in the world. |
| http://www.opengovasia.com/articles/7815-undp-innovation-facility-driving-multiple-projects-in-indonesia-through-broad-partnerships | OpenGov Asia | UNDP Innovation Facility driving multiple projects in Indonesia through broad partnerships | Edgeryders is a leading innovation partner of UNDP for testing new ways of working |
| http://video.repubblica.it/next/rnext-gli-hacker-civici-che-disegnano-la-citta-del-futuro/162878/161367 | La Repubblica | Gli hacker civici che disegnano la città del futuro | |
| https://www.wired.de/collection/life/das-kommt-heraus-wenn-tech-utopisten-ein-kloster-grunden | WIRED | Kein Patriarchat. Keine Hierarchie. Kein Gott.— unMonastery ist ein Kloster für Tech-Utopisten | |
| http://www.di.se/artiklar/2014/4/10/nytankarens-dromregering/ | Dagerns Industri | Nytänkarens drömregering | Our co-founder Nadia EL-Imam was named Minister of Labour in an ideal government for Sweden in the country's leading financial newspaper. |
| http://www.huffingtonpost.it/andrea-latino/la-politica-tecnologica_b_3382521.html | Huffington Post | La Politica Tecnologica | "Now imagine those data available to ministries, entrusted to qualified young people of our best faculties, and listening to citizens through massive open collaboration, on the model of the European Edgeryders project ." |
---
Visual Materials free for use in third party publications
Illustration, Video, Photo
Banners, illustrations etc
Everything available in our drive: https://drive.google.com/drive/folders/1oAYx8REBB1FR6uLyGlPW3tQ4K_wMW3mT
Crowdfunding video
Cory Doctorow - Auteur de science fiction et journaliste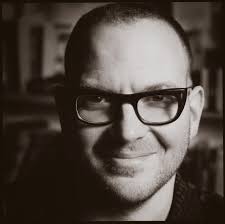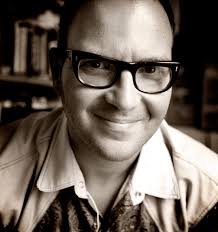 Kirsten Dunlop - Dirigente, EIT- Climate Kic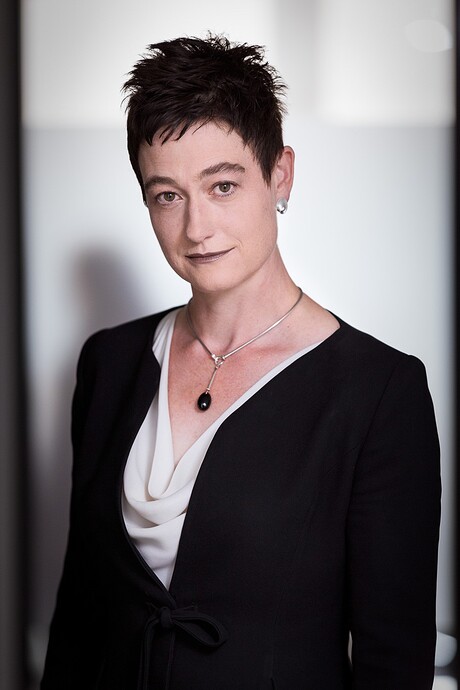 Alberto Cottica - Cofondateur et Directeur de recherche, Edgeryders