Hi, I'm Christian Buggedei, and I was one of the last remaining Google+ users. I joined when I still believed in Googles "Don't be Evil" motto. For years, I used it as my primary method for social communications. I shared pictures, thoughts, had intense debates about copyright, democracy, and changing economies with authors, publishers, end users, and activists alike, and used it as a resource for my hobbies.
Over this, I got to know a number of good and interesting people, and would still say that my life was generally richer. But I also saw the nym-wars (when Google forced everyone to use their real name, driving away a lot of people), the rise of spambots, online harassment, intransparent moderation policies, and so on.
When they announced that G+ would shut down, I sighed and looked around for alternatives. I even made a spreadsheet to check the featuresets of the various commercial and open source offerings. And found them all lacking in one way or the other: Some are pretty but miss out on important features, some can do it all but have an actively hostile user interface, some look neat but then come unmoderated or have no safeguards against harassment, and so on. And I don't even want to go into the mess that is every ad-driven business model (I worked in the online advertising space for three years, trust me, it IS a mess.)
So, I've now gathered a merry band of misfits to create something better. Darcy is supposed to become a human-centric, decentralized, privacy-friendly but open, safe, open source online civic space. It's a long and rocky road, but I think it'll be worth it.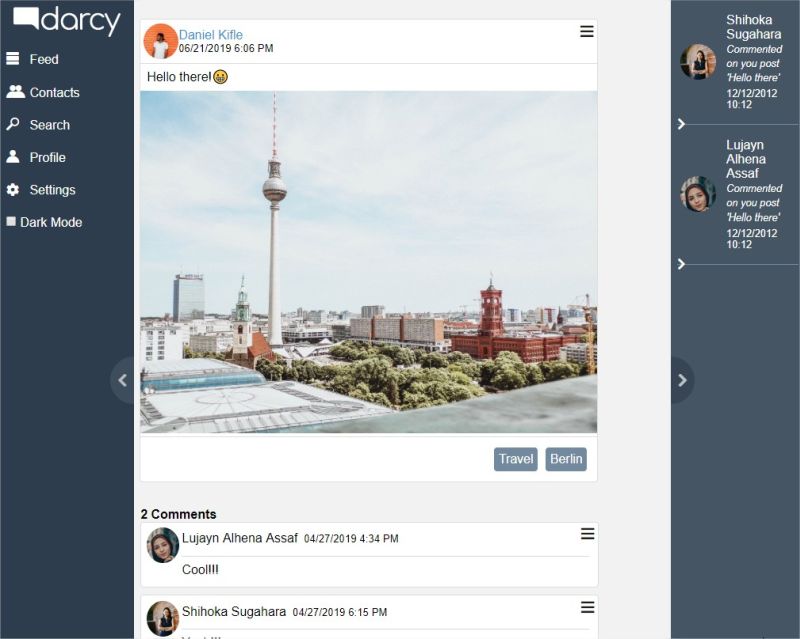 We can't solve all the problems, but some are doable.