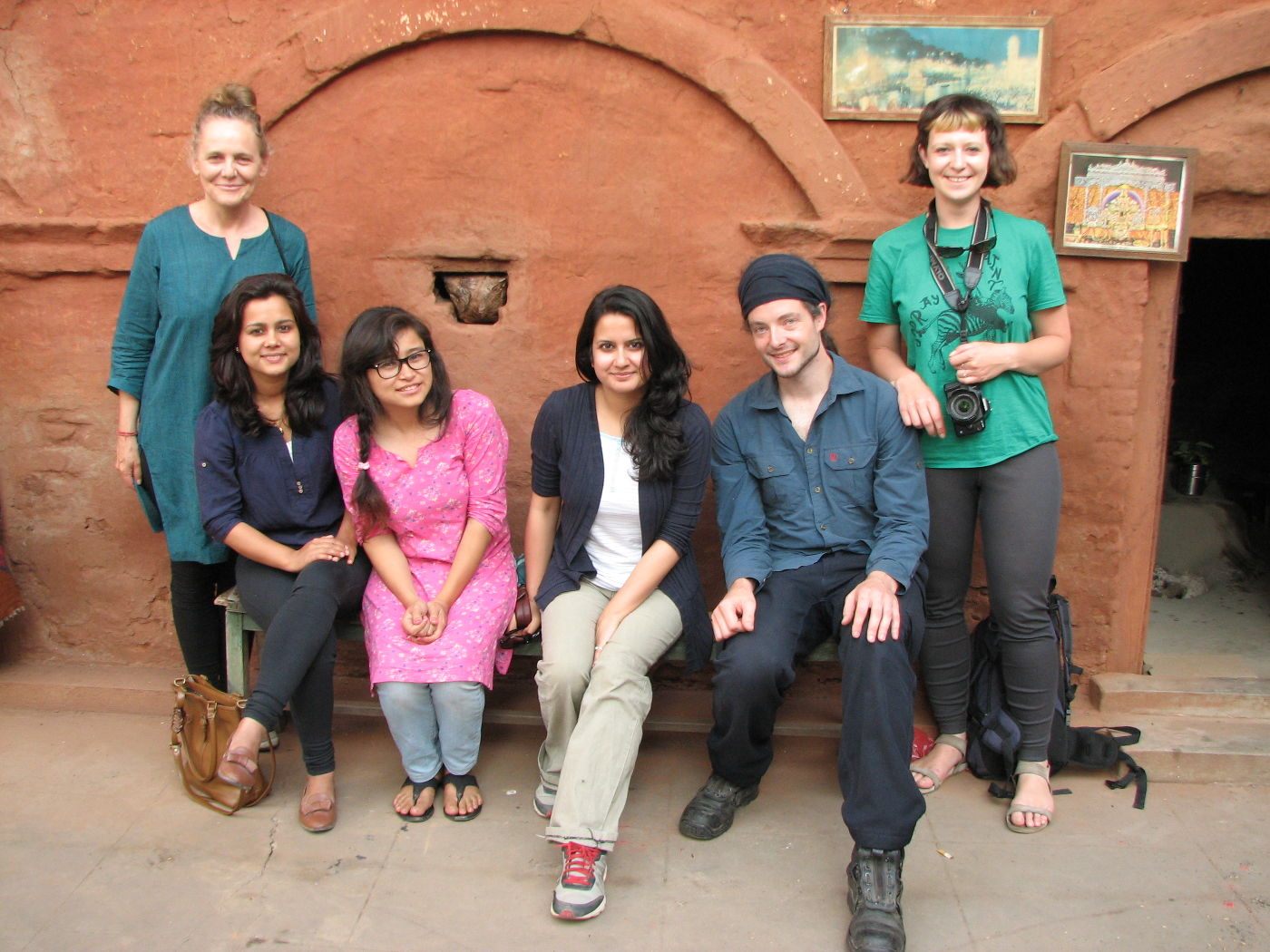 The FMN project last week was full of sleepless nights, numerous meetings, and heated debates over our geeky table, where me and Matthias, and later on Maria Byck, took the hardest decision so far in the project - whom to hire. We met a number of amazing people these days and they all seemed like good fits from many perspectives - they had great networks, they were open, they had different fields of expertise, and they shared our enthusiasm towards building this space for debate.
We will finally sleep calm tonight, as Dipti, Meena and Anubhuti joined the team. I met Dipti right before the Earthquake and while waiting for aftershocks, we had some time to exchange ideas and tips. With Meena and Anu we spent some time this Saturday, and these meetings were extremely informative and interesting. This way, we have Anu's insight into Public Health and Innovative/Geeky communities, Dipti's engagement into cultural and women-related issues in Nepal, and Meena's expertise in political scene of Nepal (she wrote her thesis about external influences on constitution of Nepal) - she will be working on both reports with us, and supporting the online dialogue on related topics. I think this makes a pretty great coverage for starters.
Not to mention I am extremely happy to have such a strong feminine representation in the project at this stage. I'm looking forward to the next weeks and months.