Collaborating to make a future in Armenia, Belarus, Egypt, Georgia, Morocco, Nepal and Ukraine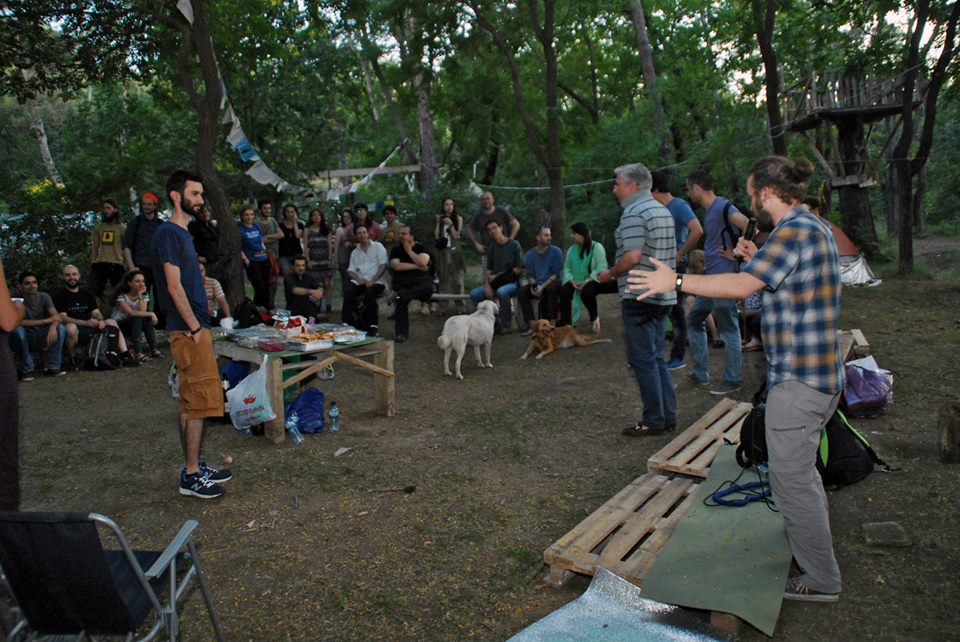 As always, several different things are happening within the Edgeryders community. You can already work on #LOTE5 (email community@edgeryders.eu or leave a comment), follow the Nepal Future Makers team's efforts in mapping disaster relief efforts, meet&greet the emerging community in Bucharest or follow the emerging Future Makers Global Project
Making the Future? Future Makers Global
We already mentioned this new project last time: we are looking for interesting, relatively unknown, projects in Armenia, Belarus, Egypt, Georgia, Morocco, Nepal and Ukraine! We are advising UNDP and UNV in their strategy towards youth volunteering (here) and are collecting case-studies. They will give insights on why people initiate and collaborate, and how larger groups/movements/institutions can support smaller grass roots initiatives. At least, that's the plan. If you know of any inspiring projects: please share them!
You can follow the workings of the group here.
Two interesting discussions stand out: A new Logo and some methodology.
Nepal Needs
This week marks one month since the earthquake in Nepal and it is right about time to solve some of the key problems, such as sowing season, temporary strong shelters for upcoming monsoon, and effective planning for the actual reconstruction. If you have an idea of how we can organize help for Nepal earthquake victims, please share your thoughts here and offer your help as a volunteer together with our Nepal team!
Bucharest, European Capital of Culture 2021?
Noemi, one of Edgeryders community managers, has been spending months building an opportunity to bring EdgeRyders to Romania and Romanians to Edgeryders. It turns out, there is a whole range of grassroots initiatives in Bucharest that deserve attention, support and praise:
Spot the Future can help put us on the map. As I mentioned before, we have a great city, hell…a great country, it's just that people lay in this pool of carelessness and laziness and they have been used to be given. Pointless to say who is guilty for this, the point is they need a push, a small impulse to get moving, to start actually contributing. And the energy is there, it just needs some channeling. (Home is where your story makes sense)
Come meet Ida and others like her, offer advice early on and you might just be invited to Bucharest for the project workshop in mid July! More info to come

Thoughts? Ideas? Anything you want to help build?
Join the community by introducing yourself in a comment on posts or create your own post and let others know what projects you are involved in, and what obstacles you come across. We might be able to help!
Recommended reading:
To all newbies on Edgeryders (and with all these new projects there are many who joined recently!) do browse the story of our community turned spin-off, turned non-profit organisation, and see what's in it for you in the long run - Let's Adore and Endure Each Other.
P.s If you appreciate these newsletters and want us to continue making them, you can help keep us motivated by spreading links to the individual projects or this wiki on social media