We have received two sketches from our architects, stekke + fraas, that should help people to get some insight in what a small unit could look like. The square meters that are indicated are net ("surface tapis" or "m² habitables").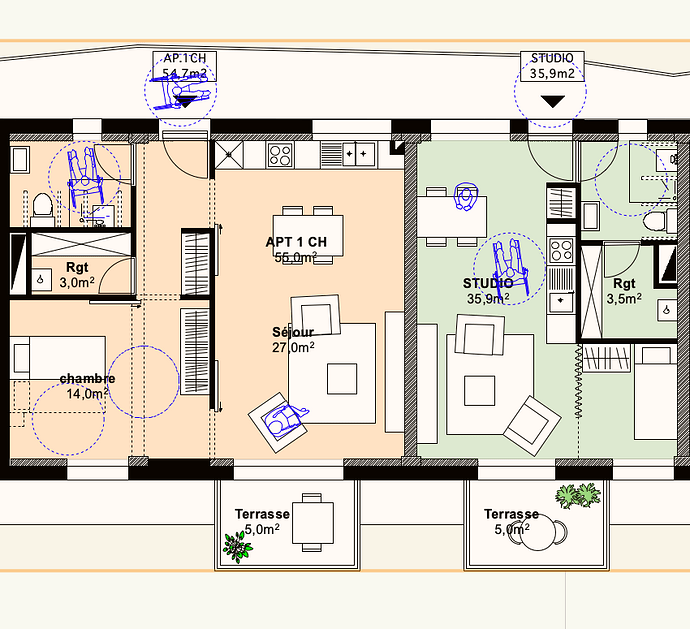 In the sketch the units have windows on two sides, but in their email they note that it's more likely that these units will be mono-oriented.
When thinking about the minimum surface of your unit I seem to understand that there are certain norms that have to be respected (see e.g. this document, p.9 in FR and NL)
In sum:
Studios have to be minimum 28 m² net (living room: min 22 m²)
In apartments, the minima are these:

Kitchen: 8 m²
Living room: 20 m²
Main bedroom: 14 m²
Other bedrooms: 9 m²
Technical room (mandatory): 4 m²
We have received an Excel file from the architects that should help us to estimate the approximate surface that we would desire for our private units. Team Building will send out a survey in the course of February, so that we can finish "le programme" by the beginning of March.