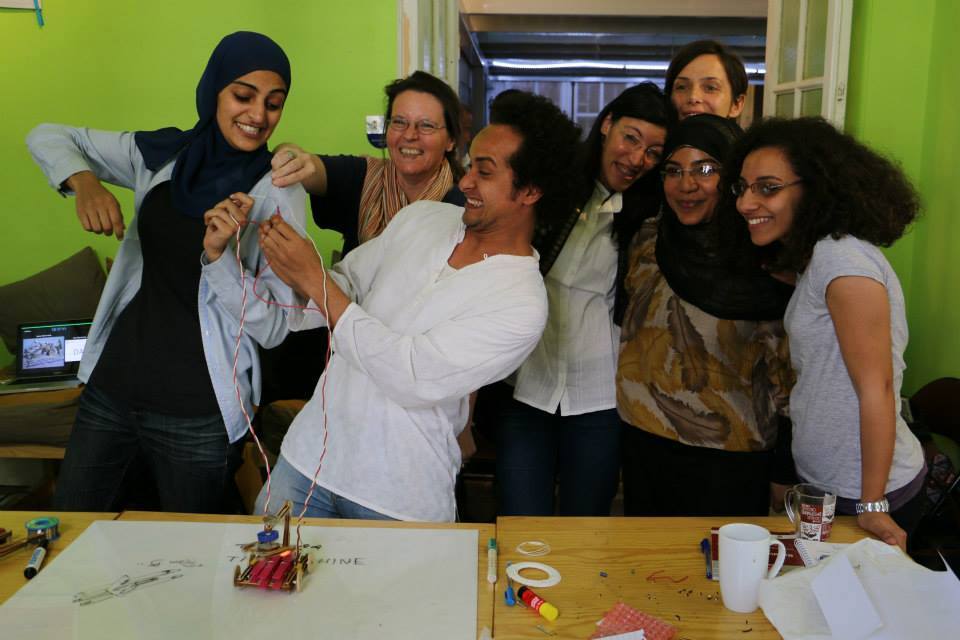 Boss 7awalek a project done while " make the future workshop"
@Labanita , @margwah , @MonaMakhlouf , @MostafaHussien , @MonaPrisacariu
Boss 7awalek is a campaign aimed at reducing traffic and increasing visibility for local businesses by utilizing billboards on the street. The problem is that people usually get used to going to certain supermarkets, clubs or places that are distant instead of looking for alternatives near their homes.
The boss 7awalek billboards will flash very simple message such as where are you going? Why are you here? Do you absolutely have to be here? Therefore, these questions will get the drivers to start thinking about the routes they are used to taking and to really 'look around them'. Moreover, the billboard will light up, using the vibrations released from the cars as they cross.
Energy will be generated from vibration made by cars' motion on the road. that energy will be saved to be reused to power the board. The generator captures energy that cars, trains, or people generate as they move across surfaces and cause vibrations. These vibrations can be harnessed and converted to energy using these units underneath surfaces. Electricity stored in roadside batteries could power traffic signs and signals, or if applied on a larger scale, be fed directly into the power grid .
Boss 7awalek will also have a mobile application containing a directory for the locations of different services with directions, proximity and ratings. This will work on a user contribution basis. Finally there is an offline component in the form of a guided exercise that encourages people to explore their neighborhoods and the facilities in their proximity and to compile those for easy reference. The campaign is about raising awareness and promoting behavioral change, so it's not a standalone solution to the problem but a contribution to it.