As every Wednesday we are religiously hosting a community call to discuss LOTE5 preparations and get to share all of our aspirations for the close-to-come event and beyond. It's open to everyone, feel free to join.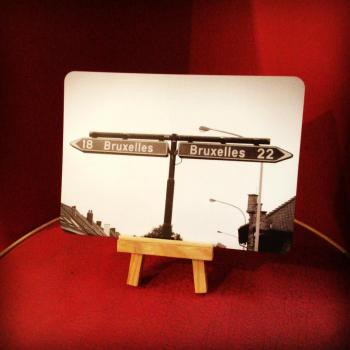 What we managed to get done since last week working together?
Agenda for this call:
introductions and expectations from the event - can we improve the way we work together? are we missing something?
touch base on comms: who's ready to take on the \#CountOnMe dailies (@communalspoon?); last batch of tickets to LOTE going out; weekly summary emailed (with @Teo & @Justyna_Krol)
InfoPack: what should we include in a welcoming pack in Brussels to be community like, effective, and low cost? (with @Alex_Levene & @CamTesta)
what we are doing this week? how can each of us help? and whatever you want to bring up. there is great room for brainstorming together..
Meet you at 11am CET in this Hangout !
Date: 2016-02-10 10:00:00 - 2016-02-10 11:00:00, Europe/Brussels Time.