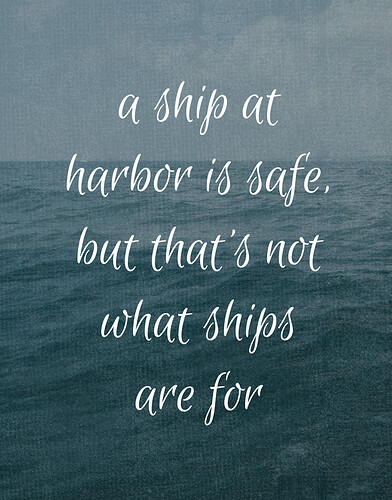 Those of us who have been part of the Edgeryders hybrid community - company over the last years want to build a structure that is open, transparent and freely harnesses the network for smarts, creativity, project opportunities, collaboration, income generation, and what have you. We have been trying and achieving promising results, mainly by growing the number of projects and people involved in running them.
Edgeryders never had a development model. Both the company and community evolved through trial and error, and a lot of experimentation. It became obvious ever since last year's LOTE4 community event that we need some fixes in housekeeping and information management in order to move forward and preserve health. The challenge brought forward repeatedly is: clarify how anyone can use the platform as a common resource and where the entry points into formalized roles are; spell out mechanisms to protect anyone from abuses (newcomers and community members doing regular work altogether).
To give you an idea of how this year unfolded in response to the above: in March we were launching a process for two community elected board members in order to join the company and do oversight on behalf of the community; in April one of the operational directors at the time resigned from the board; we welcomed Patrick Andrews as the new (interim) director, unfortunately not without fallouts. Egos were hurt and some people took a step back in their own ways. Others decided to fail forward. During May-September us directors had to reassess, do a lot of admin cleanup and also run projects, hence the delay in making faster progress. Where there seems to be agreement is on the need to maintain a healthy environment for a growing number of community members using Edgeryders to work on projects in different parts of the world. Not everyone has the same historic knowledge of the community, nor the same expectations or even demands. One thing I've learned is that we should be designing for diversity and on a basis of mutual trust.
So here's where we are, hopefully we're moving somewhere better. Whatever your thoughts, please stay constructive and back suggestions with an offer to take responsibility for making changes happen.
Housecleaning and written policies. @Alberto in particular has put in quite some work in outlining the social contract between company and community in clear words, particularly by explaining how the company works and makes use of this platform. You can find the description of roles, the ER statute of incorporation, financial report for 2013-2014 (we haven't closed accounts for 2014-2015 yet), the brand use, social policies and how to navigate roles from community member to company member in the main menu - under Help/Info. This link now goes into the welcoming message of every new platform user, particularly the terms of use.
Hosting the first annual general meeting of ER LbG. It happened on August 5th in Brussels and we voted Patrick Andrews in as a new director. Yay!
Changing the structure of the board. Because there was no leadership from the community as to who the non-executive directors would be and their role, we are trying out a new structure with a board of directors (all executives) and a board of advisors (who are not necessarily members in the company), the latter appointed in the persons of @Emkay and @Dorotea. This is for 2015-2016, and they are mandated to come up with a process for next year selection of advisors. Both Emkay and Doro have full access to company administration and will be interfacing gracefully with whoever needs information or support. Read more about the advisory board here.
Enlarging the core. For the future we dream of large numbers of networked Edgeryders driving their own ER related projects and enterprises, under \#newwork headers compatible with own style and aspirations. We're starting this by writing highly collaborative projects like in OpenCare, working our strategies for growth with folks eager to get more involved in Edgeryders, or making an investment in the upcoming Living On The Edge 5 coordinating team at Antiheroes, without so much dependency on the usual organisers. Taking on themes such as failure and fuckups is not coincidental, we have lots to share and learn from.
This is pretty much it, keeping up the work and searching for ideal protocols!
Image credit: http://www.thisbusylife.com/