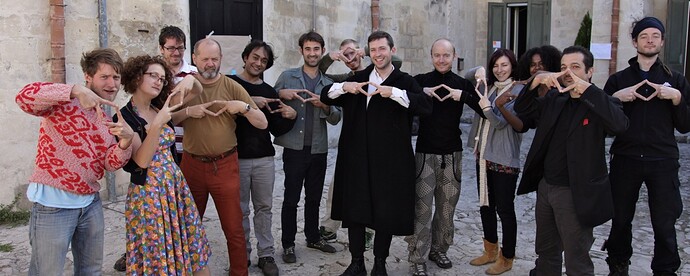 When we founded Edgeryders LBG as a corporate shell for world-changing projects from the community, we gave ourselves a year to get a feel for how well the idea would work. Incorporation happened in May, so now we are almost exactly halfway through that first year. Our vision was then, and is now, to empower everyone on the planet to work together for change in a network led from the edge – and get paid for it. Our goal – we can now articulate it more clearly after these months of trying stuff out – is to have:
This does not mean we aim to hire people as employees. We will never be a corporate; there will be no hierarchy and no bossing. We aim for people to hire themselves (and each other) in their own, loosely federated projects. We all support each other in doing so ever better, and share a corporate store front and certain services. Think a digital, networked version of the old workers cooperative – except that workers in a cooperative tend to be similar (farmers build farming cooperatives), whereas Edgeryders thrives on massive diversity to build and deliver complex projects.
These numbers are deliberately low. They are what we think Edgeryders LBG can make happen all by itself, leveraging the hard work done by @Nadia, @Noemi, @arthurd, @matthias and myself. They can get bigger – much bigger – if enough people in the community take seriously our suggestion to hire themselves into Edgeryders and use the corporate shell for their projects.
What have we achieved so far?
Many more clients have been engaged, and we are now in a deal closing phase. Not bad at all for six months of activity on zero budget! And yet, not all is well on Edgeryders home. We struggle to keep momentum: there is so much to do if we are to accomplish these goals! Among other things:
And so much more. But any list is going to be arbitrary and incomplete. What matters is:
Let's keep working!