Earlier today, the twittersphere has seen over 800 #Lote3 tweets from 86 Edgeryders, unMonasterians, Materani tweeting simultaneously! our enthusiasm has reached over 120 000 people across the world in roughly 2 hours. The Edgeryders website was accessed 1905 times today, and half of our visitors were newcomers.
But it's not about the numbers I think. We wanted to do this to get a preview of what Lote3 is really about: a smart, fun bunch of people committed to the same goal of working for the social good and getting better at taking action against the socio-economic climate we're navigating; and all together, because "bringing change is hard and often thankless work". Perhaps not anymore? Thank you to everyone who showed up on a Monday morning, some at work or even traveling, and tweeted in English, Italian, Portuguese, Russian, Swedish, French, German, Romanian.
Also heard & loved on twitter today: Lote3 as a wild festival of practical creativity; as "cibo per il corpo e per la mente"; Edgeryders as a "think-in" and "do-ocracy", teaching ourselves to move from bystanders to a community of support, and doing instructive, audacious and impacting stuff.
We aimed at running the show with Matera and the 2019 Committee and it shows, as we have been trending in Italia: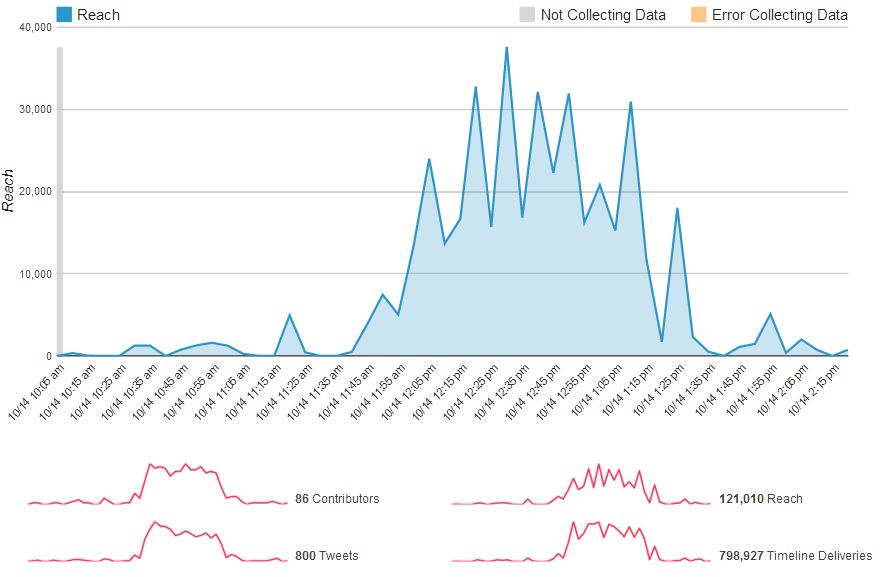 All tweets & full public report available at https://www.hashtracking.com/reports/lote3/lote3/96e7utiY
We're also monitoring #Lote3 on social media for some time now, here: http://epilogger.com/events/living-on-the-edge-the-unpilgrimage/
Very curious to see what everyone thinks: was it useful? did you enjoy it? was it mind numbing in a good/less good way? would you do a twitterstorm for your project? Thanks again everyone, and as someone said today, see you at #Lote3 and bring your brains and toys with you! :))