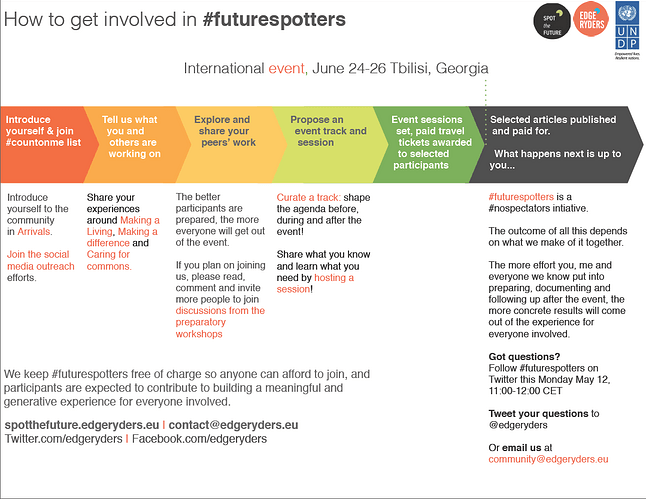 Our 4th bi-weekly meeting will be held this Thursday at 7 pm at cafe Bauhaus in Tbilisi. Feel free to drop by at anytime. We'll probably be there for 2 hours (or more if there are a lot of people present).
Topics to be discussed:
The International Event in June

Venue

Social Activities - planning

Hosting a Session or a Track - who is willing and eager to take up what?

Horizon2020 project proposal

discus the paper Alberto created

set date with the European Commission in Georgia to discus is

Any other topics you would like to bring up, things you have been working on and would like help with
Below you will find some links to some of the tasks which need to be done before the International event. Browse through them and see what you can do!
Join the #futurespotters social media outreach efforts: 3 minutes of your time a day takes us all the way! »
Date: 2014-05-29 15:00:00 - 2014-05-29 17:00:00, Asia/Tbilisi Time.