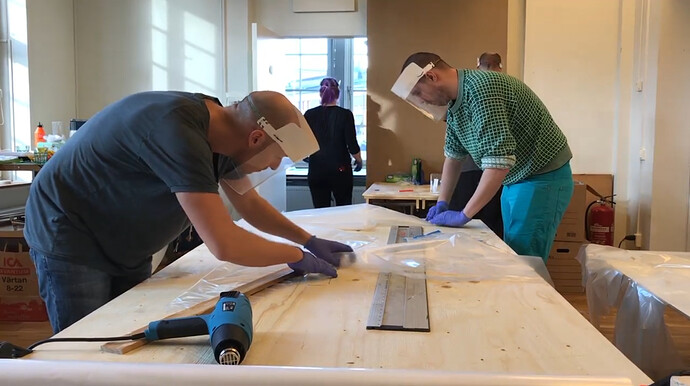 Are you wondering how you can take action that directly makes a difference during the crisis? Join us at Blivande producing visors and medical gowns for healthcare professionals fighting covid-19 on the front line.
@hampus
,
@Linnea
and the rest of the team have worked hard to set up a production line, and we are churning out equipment.
@kimgajraj
made this video to bring in more material donations so that we can keep working.
We have been told the current rate of use for these medical gowns is around 20,000 per day, and our doctors, nurses are carers are in real need of more.

Video by our own @kimgajraj at Blivande
Here is the pattern we use for making the smocks: a4-pattern.pdf (1.3 MB)
Tomorrow I will be returning to Blivande after working at home to join the efforts.