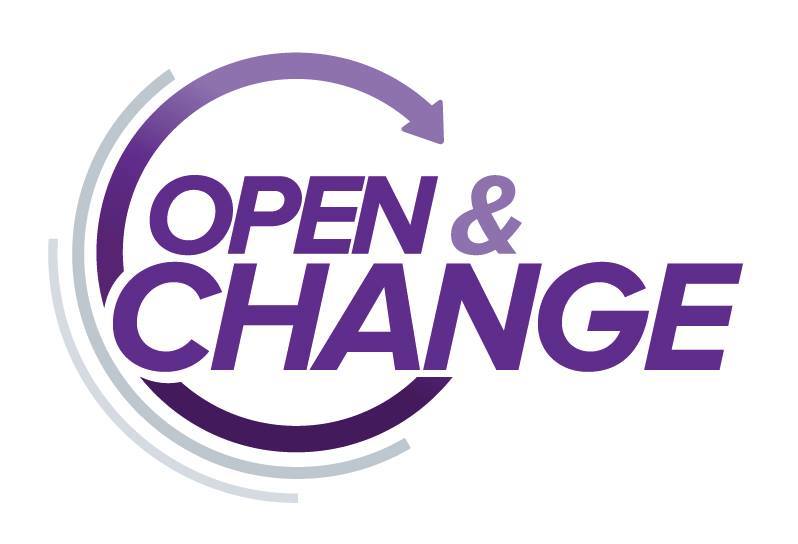 "Yes, but this solution does not scale!" The venture capitalist is not happy with you. Neither is his best buddy, the senior government official. Not because you are not doing good work: you clearly are. You have impact: you are helping. You could name people whose life is demonstrably better because of you. And you do your work with uncanny efficiency and low overhead. But the VC and the bureaucrat have a point: you are only helping locally. Your work does not readily extend to cover everyone, everywhere, for all time.
Sounds familiar? It is. At Edgeryders, we keep meeting people like you. You are smart, dedicated and daring. You are the Helliniko Metropolitan Community Clinic, dispensing free health care to the many Greeks who, having lost their job, also lost their access to public health care. You are the Urban Shepherd of Stockholm, inducing your neighborhood to come together by re-introducing husbandry to urban environments. You are one of the unsung heroes running the Cytostatic Network to provide cancer patients with life-saving drugs unavailable in Romania. You are active in the NightScout project, contributing code or schematics to the open source, DIY insulin pump freeing up the lives of Type 1 diabetes patients. We have hundreds of these stories, and we are sure there are thousands more out there. These initiatives are so effective because they cleverly deploy local resources: skills, mutual trust, capital, institutions, focusing on the here and now. This is the source of their edge, and they would be well advised not to lose it: they should attempt to scale as far as these resources extend, but not more.
Are global solutions impossible? Not at all. But global solutions are not composed of standardised identical units; they are ecosystems, organic mosaics of local solutions. For example, nature has a robust global solution to growing forests. It is not a single very large tree that covers 30% of the planet's surface. It is not a single species of tree cloned in tens of billions of units across the whole globe. It is diversity: local adaptation, commensalism, some competition. A forest on the Mediterranean coast occupies the same ecological niche as one in Siberia, but the two consist of entirely different species, and are very different along almost any other dimension. Nature gets there by evolution: try many things, more or less at random (variation); then weed out those who do not work (natural selection); iterate.
This makes a ton of sense, except for one important detail: funding is centralised. For several reasons, organisations that make it their mission to support social innovators much prefer to issue large, strictly regulated grants than small no-strings-attached bit of cash to people wanting to rapid-test stuff. So, there is not enough variation. Large grant-receiving projects are never allowed to declare failure (can recipients afford honesty, when honesty means you are going out of business?), so there is not enough natural selection either. We are stuck with local-and-efficient grassroots initiatives that donors won't touch, and large-and-bureaucratic cookie-cutter solutions that won't work.
Unless we can hack funding,
So we are trying just that. We have fallen in love with 100&Change, an ambitious program dreamed up by the MacArthur Foundation. Name a big, hairy problem; come up with a credible solution; 100&Change will fund you up to a hundred million dollars to implement it. The openness, the flexibility, the two-stage process where you are mentored into hardening your solution: everything in it is perfect for the brilliant social innovators we meet everyday through Edgeryders, except that none can process a hundred million dollars without ditching everything they have built and starting from scratch – and why would you do that, with things that work?
Here is what we do: we have selected a big problem, sustainable and inclusive provision of health and social care. We have selected a candidate solution, cast communities (instead of, or in addition to, the state or private business) as care providers. We will submit an application, not as a large organisation but as a "smart swarm" of small ones. We will promise to go about solving the problem like nature does: try many things at once, share knowledge and copy as much as possible from each other. The result will be something like forests: a patchwork of locally optimal solutions, loosely coordinated.
To do this, we need to radically open up the application process: while other applicants will work under NDAs in their offices, we in the Care Swarm will use online documents and offline meetings where everyone is welcome. We will win, because there are many more of us than there are in any of those offices, and we are better connected to each other. We have more raw brainpower. We are better at sharing knowledge, because in our peer-to-peer culture more of us are teachers. We are way more diverse, and diversity trumps ability. And if we lose, we will still be left with valuable knowledge and new relationships with each other.
If you care about sustainable, humane, affordable health and social care; if you think you have a piece of the solution, no matter how small; join us. We promise you an epic journey. We call it #OPENandChange, and it starts right here.