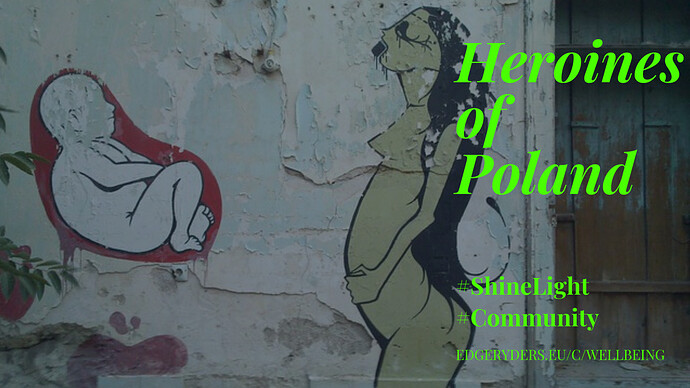 Dear community members, this week I'd like us all to warmly welcome three community members, brave and fantastic women who shared incredible experiences from Poland. Which story do you resonate with and why?
@Luthien_2007 lost 3 children in situations most of us cannot imagine
'it is difficult to express mourning for a child whom no one has seen and after which nothing has been left except for a birth certificate […] I suffered PTSD due to hospital experiences'
During her recovery she became a trainer of doctors and midwives to provide better assistance to families who miscarry, abort, or lose a child. What is your own experience with childcare in hospitals? Read the story here and leave a thoughtful comment?
@Kasia tells us what it means to be a mother on your own expense with no support from the state:
' the Polish state definitely does not help parents who somehow manage. Relief for a child from a tax will not be repaid, because we earn too much. We can not get a subsidy for the nursery for the same reason.'
Do you know organizations or individuals who are fighting in Poland for better laws to support parental care? Read the whole story and tell others about your experience: start by leaving a reply here.
@Domi, after she was harassed in her IT job and finally escaped it, finds herself asking
'Why did not I fight in court? I decided that mobbing is a violence that is difficult to prove and the process itself will destroy me even more. I simply did not have strength.'
Have you ever been persecuted at work? Tell Domi and the community about your experience here.
Go ahead and leave a thoughtful comment to the story you find most interesting! Two reasons why sharing is good for you & good for everyone
Sharing your encouragement and your own experience makes others feel listened to and feel that they are not alone.
Sharing your experience with the community in Wellbeing in Europe makes you eligible for a Storyteller reward!
The best 20 contributions and discussions following them will be rewarded with 200 € per contributor (more info here).
How to get started: