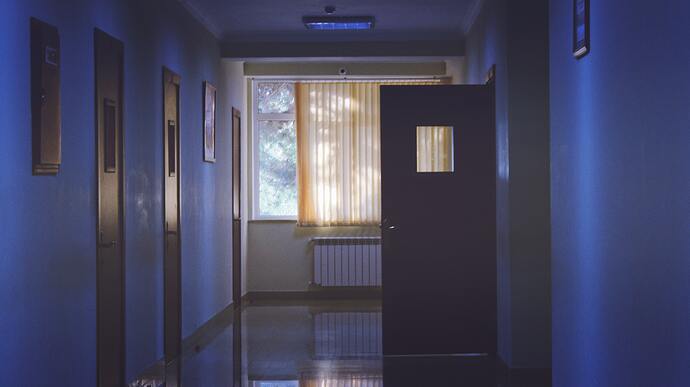 What is care for you?
Who provides care in your family, your city?
Who should take care of aging people? For? Children?
How do you think the care in your country looks like? How do you look after others?
Care is a key element of a healthy society. Its quality and availability translate into quality of life - this applies to both health, psychological and social care. Our opportunities to participate in family and public life, access to work, depend on whether in our cities we have doctors and clinics, hospitals and kindergartens, people helping the elderly and disabled in everyday activities, support for poor families or homeless. Meanwhile, health care is limping - queues to specialist doctors, which are inadequate in Poland, last even a year. We spend more than half on the health of the budget for less than half, for example, Germany - and many people can not afford a good doctor or care far from home. Not to mention the chronic shortage of doctors.
More and more often we notice people demand the necessary changes - which ones do you personally feel are the most urgent?
Little more is spent on combating homelessness and building social housing. Stories of families and older people being thrown out of privatized houses appear regularly in national media - many of them are offered instead of premises with conditions unworthy of the developed country.
Under-funded are also pensions, pensions, health care and rehabilitation. For example, the protest of families of disabled people in Poland in the last year showed us the scale of the problem - not only do disabled people not get enough support from the state, insufficient help for their families means that many of them live in poverty and can not work. Many of us support the right to the birth of every child - but few of us are aware of the costs and hardships of providing a decent standard of living for people with disabilities. This is even more paradoxical in the country with the strictest rules in Europe when it comes to the right to abortion.
Under-funding assistance for older people dumps this obligation on younger generations. Often, they are often lonely, infirm, living alone and living with insufficient pensions. Half of poverty, if they have families, and these families can afford it. Worse with those who live alone, or their relatives, barely connect the end to the end. Additional burdens make it difficult for such families to get out of poverty or to educate their children. Perhaps you know the problem from your own experience, and have ideas that would help you cope with this challenge?
Young families are directly affected by an insufficient number of kindergartens and crèches - that's why parents do not send their children to them as often as in other European countries. And this affects their professional and financial situation, not to mention educational opportunities for children.
In addition, money is often spent in an ineffective way, which reduces the chances of poor people to change their life situation. Sweden, Hungary and Luxembourg are much better off here, whose social assistance is three times more likely to help citizens get out of poverty. Do you think that the role of the state is responsible and wise financial management, and help the poor to improve their situation?
We are curious about your opinion on social and health care in (country). First of all, should it be exercised by the state - and if so, what, in your opinion, would have to be included in it? Do you need solidarity with the poor and the excluded? If so, why?
We have created a special forum for this need, where we can safely talk about important topics.
We will avoid conflicts and insults here, we will provide all participants with the right conditions to express their own opinions and feelings.
Thanks to you, we will understand what are the life experiences of anyone who has something to say about it.
Those who are especially active in the conversation are eligible to get a 200 € reward for their contributions if they are based in Europe. More information about this here: http://bit.ly/2LbQvyD
We invite you to participate in this discussion.
Share your personal experience about this issue here (Add New Topic): https://edgeryders.eu/c/wellbeing/eu
Welcome to join us for a relaxed virtual chat to meet other participants and learn more about this initiative here: http://bit.ly/2V0ldLI**
We look forward to meet you,
@Jan, @Jirka_Kocian, @johncoate, @Maja, @MariaAlinaAsavei, @natalia_skoczylas, @Noemi