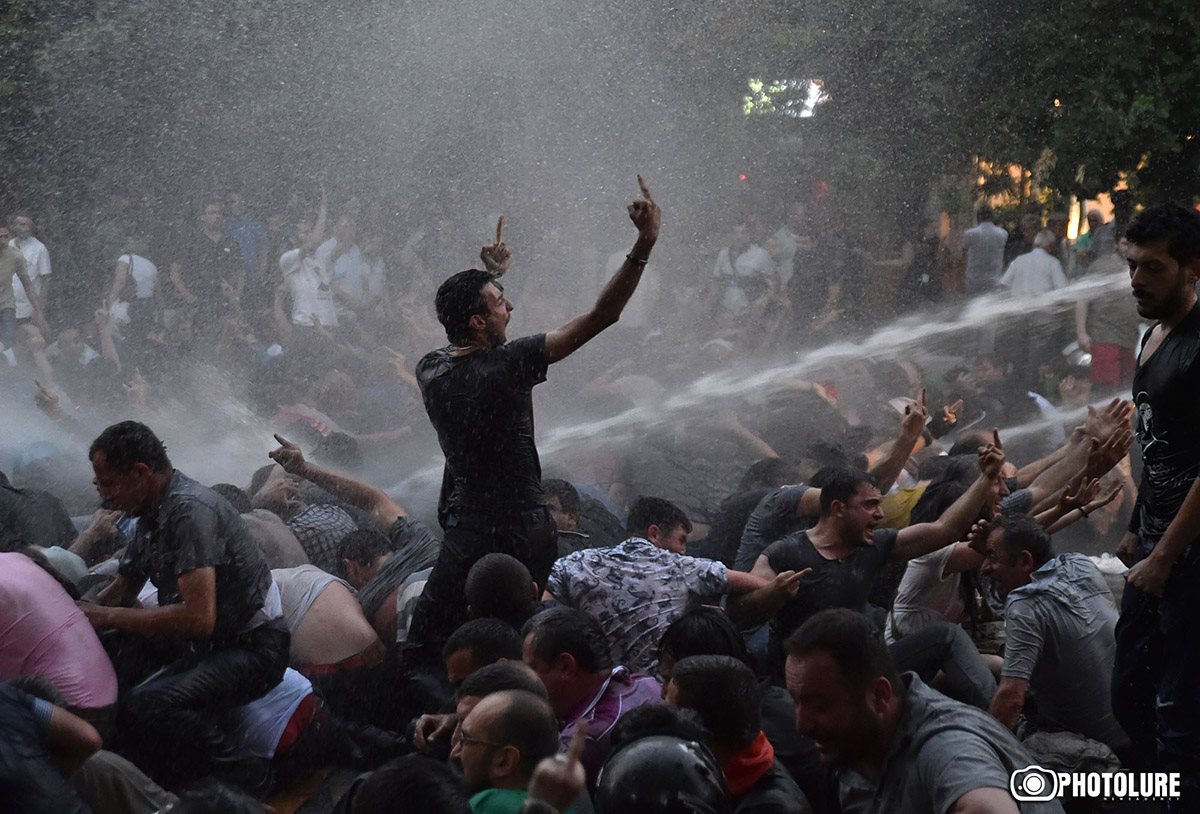 So this morning I woke up to this news and learnt that many of my friends were arrested and injured during the clean up by Armenian police that was very aggressive, beating up anyone on the street and water cannons were directed towards people. Watch the video here and here.
Right now over 300 people are still in police stations throughout Yerevan as well as in the regions as there is no more space in Yerevan. Some people are still missing,as nobody knows where they were taken. The arrested people in the police stations were all charged with hooliganism and their phones are taken away so they have no contact with the outside world. Their requests for a lawyer have not been satisfied. @Enli offered her services as a lawyer in case someone need it.
Some journalists and cameramen were arrested too and lots of equipment was broken/damaged or confiscated. Lots of injured people in the hospitals. The whole city is full of police both in uniforms and under cover.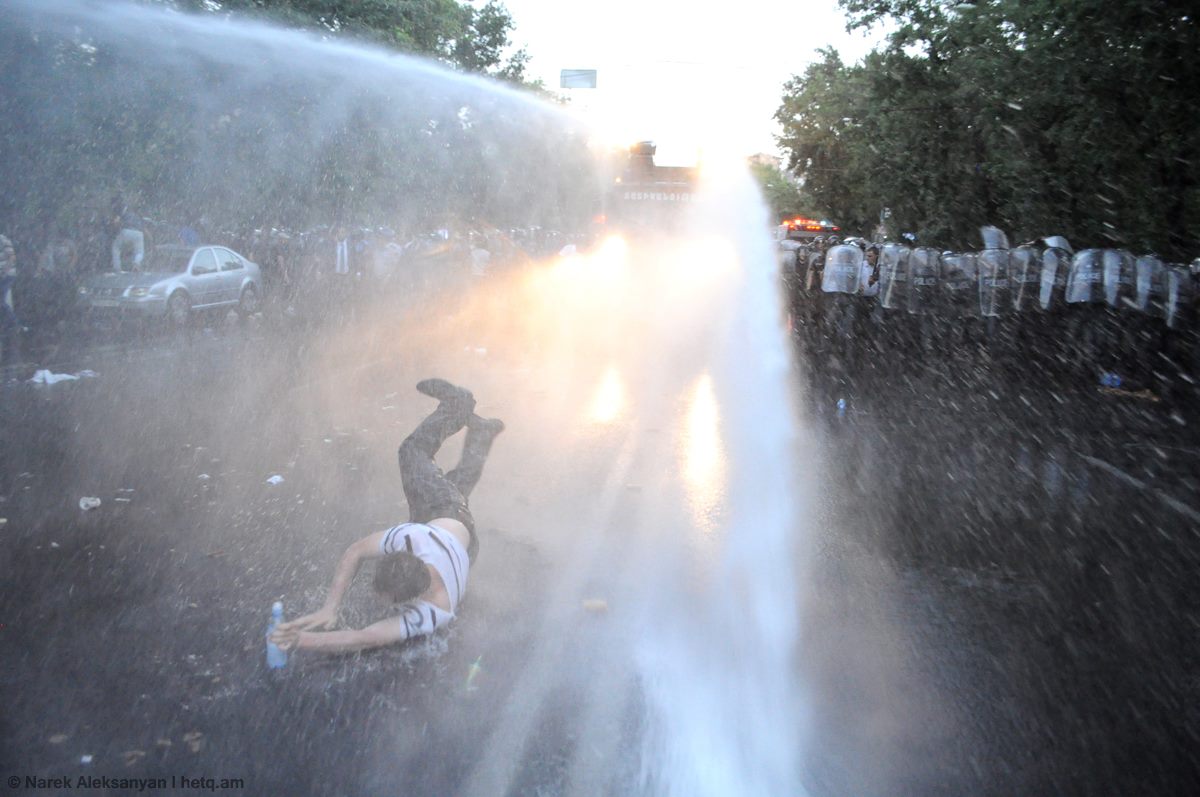 We are gathering at 6 PM at the Freedom Square (alternatively Northern Avenue or Russian Embassy if Freedom square remains blocked by the police as of now) and continue the protest against the rise of the tariff on electricity by 17-22 percent from August 1, 2015. The rumor is it is going to be violent(i hope not as I'm going to be with my 2 y.o. daughter) and people want to demand the resignation of the current government of Serj Sarkissian which is corrupt and manipulated by the Russian government.
There is a facebook group for the meeting tonight but other than that people are not organised and there is no plan for action. There is a website in Armenian explaining how to behave in case one is arrested during the demonstrations and other useful information for activists.
If someone has a constructive idea of what can be done, do not hesitate to share.
I will keep you posted.
Anna