"Open Collective Intelligence Lab" is the first P2P online incubator to support aspiring young social entrepreneurs in the MENA region through online mentoring and networking.
After launching the first call for applications, and receiving more than 25 brilliant project ideas, 14 Projects were selected to be part of the OCI Lab Online Incubator 2019 - 2020.
14 young Project Leaders, carrying brilliant ideas to bring a positive social and environmental change into their community, based the MENA region (Tunisia, Lebanon, Morocco, Egypt or Jordan), joined the four months incubation program that aims to equip them with essential social entrepreneurship knowledge and provide guidance on how to prototype / develop an MVP.
OCI LAB ONLINE INCUBATOR 2019 - 2020 PROGRAM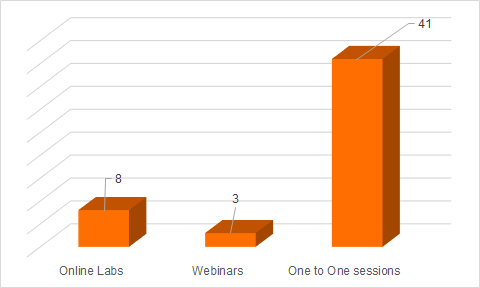 THE PROJECT CONTRIBUTORS
A call for contributors was launched on January; we received more than 40 applications from Tunisia, Morocco, Jordan and Egypt; around 60% of the applicants were women (as showed in the graphics below)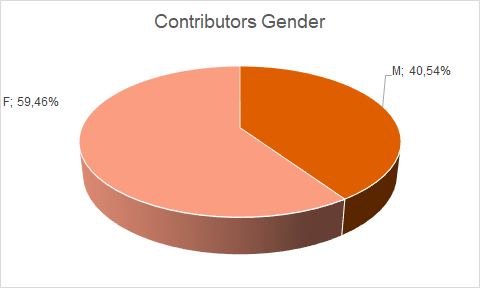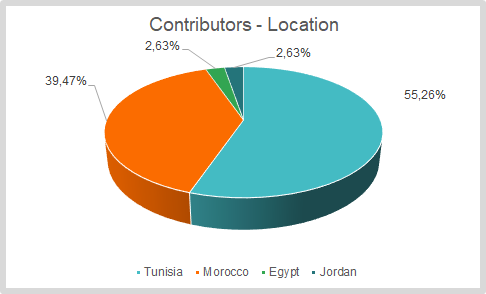 1. Didi Asks
Location: Egypt
Project Leader: @HadeerGhareeb
Didi Asks is a card game that aims to enhance communication through a journey of questioning and sharing answers while motivated by the joy of playing. It is a multiplayer game using three different types of cards (Questions, Star cards & Game instructions).
Hadeer joined OCI Lab "to benefit and connect with people in the game design and develop the product with the help of the mentors"
Check here Didi Asks-Check Set Cards.pdf (686.1 KB) to learn more about the project and its contributors.
Didi Asks team benefited from the online labs, webinars as well as the one to one labs and mentorship. The incubation process helped the finalize the product packaging.

During the COVID19 crisis, didi Asks team are conducting online sessions
" to lessen the panic and stress of social distancing"
2. Spellit
Location: Tunisia
Project Leader: @hsan
Spellit is a card game ( a box of screen, speaker, micro & barcode scanner ) that helps in enhancing the reading skills of dyslexic children.

Member of Enactus ENIM as project leader, Hsan joined OCI Lab
"to ensure the success of Spellit (LEXI) by guarantying a good start, structuring the ideas and simulating all the scenarios that could happen"
Check here
SPELLIT-Check Set Cards.pdf
(721.0 KB) to know more about the project and its contributors
The online incubator allowed them to fix their goals and prepare a specific action plan to ensure the validation of the first phases of the project including : description of the problematic that they're dealing with , description of the solution, is the project a pain killer? is there any other solutions more efficient that the one we're proposing, etc. We succeeded then to ameliorate our solution:
Hsan and his team will need support to learn the e-commerce techniques and the use of social media to build a strong customer base.
3. The Identity App
Location: Tunisia
Project Leader: @salaheddine
The Identity App is a platform that aims to help people by tracking user experiences and improving the search tool. It will introduce a gaming experience by granting points to the user based on his engagement with the app suggestions.
"In 2019 I developed my first project idea, but experienced many challenges especially how to explore market and validate the project, OCI lab is a great opportunity for me to follow the the startup idea development cycle, empower my business and to marketing skills and exchange experiences and knowledge with the projects leaders as well as getting the most of knowledge from the trainers and the team."
The Identity App team is composed of 5 varied profiles as detailed in this file: identity app_ the team.pdf (564.1 KB)
Check here Check Set Cards-The Identity App.pdf (574.6 KB) to know more about the project and its contributors
"The program is very interesting helpful and inspiring for early stage startups, its orientation to interactivity and step by step tasks with continuous feedback made it very helpful for us we have a strong value proposition now with more market understanding"
The team will need further assistance in legal and financial trainings
4. AI mental healthcare
Location: Tunisia
Project Leader: taha yassine ayari
AI Mental Health is an application based on artificial intelligence that predicts Alzheimer's disease.
The Team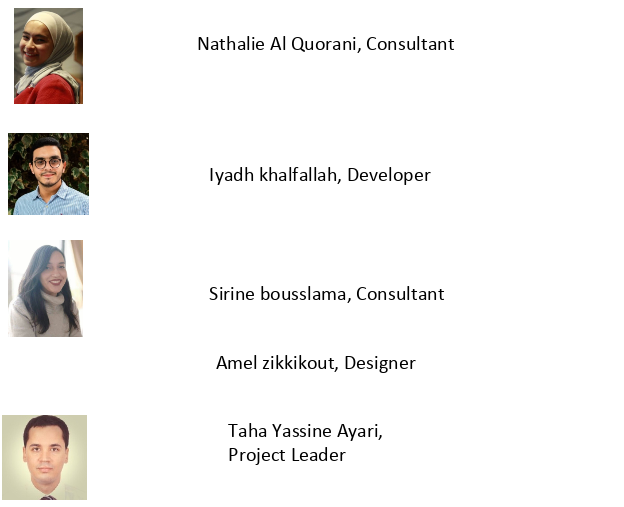 The project leader's motivation to join the Online Incubator was his interest in Social Entrepreneurs Mentorship and the fact that it's an online program.
"Overall, the incubation helped me to get essential skills as social entrepreneur, so that I can take my project to the next level."
check here Check Set Cards AI Mental Healthcare.pdf (502.9 KB) to know more about the project and its contributors
At this level, the Project leader assessed his need in mentorship in Management.
5. Zellij Invent
Location: Morocco
Project Leader: @saif.eddine.laalej
Zellij Invent is a green tech solution that sort and transforms plastic waste into eco-friendly and sustainable paving blocks. Zellij prioritizes partnerships with local artisans to preserve the age-old heritage of Moroccan architecture and to foster a responsible business that drives social and environmental progress.
"After struggling to launch our project Zelij Invent, we decided to join the OCI Lab program in order to get the right tools and support to help us move from an innovative product into a sustainable business model."
Zellij Invent team was able to prototype, validate, and launch our first ready to market prototype.

Check here Check Set Cards Zelij Invent.pdf (545.1 KB) to learn more about the project and its contributors
The OCI Lab Online Incubator program help Zelij Invent team to build their business idea from scratch, and equipped them with very thorough tools and materials in all subjects from ideation, finance to prototyping. "The OCI Lab gave us as well the opportunity to meet young changemakers and make a huge network."
The project leader assessed that they will need further mentorship in law and access to partners.
6. COLEX
Location: Egypt
Project Leader: @mohamed75
Colex is a Biogas Unit project; It's about manufacturing units to convert organic waste into energy.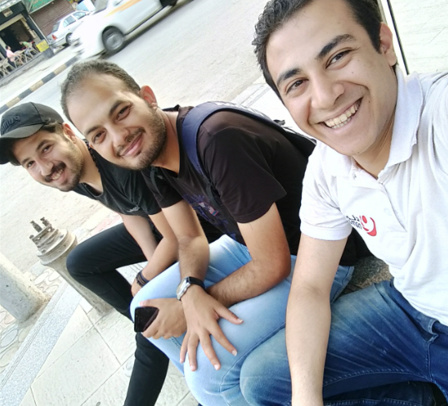 The Colex team member have been working on the idea and developing the technology to be used to convert the waste into energy; they joined the online incubator to learn more about the entrepreneurship ad business creation.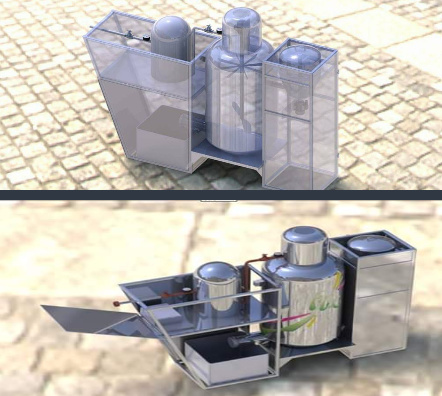 They benefited from the process; they learned to build their own MVP .
Check here colex set cards.pdf (590.4 KB) to learn more about the project and its contributors
7. PaillEco
Location: Tunisia
Project Leader: @Mohsen
Pailleco's idea is to make straws and cups at the base of food ingredients, consumable and biodegradable 90 times faster than plastic ones. The new component will be composed of 100% healthy dietary fiber with several delicious flavors.
Mohsen is a 25 years old Petrolium inspector;
"For me, it is a valuable opportunity, especially because it's online , besides my work, I can participate and interact in the program and attend all his labs without moving.
Secondly, the content of the labs is very good, especially in terms of progression in the project stages and focus on important points such as customer exploration and market analysis."
The online incubation helped Mohsen readjust his project idea and specify his clients.
"Power Pitch & Storytelling lab was really cool and very useful, everything became different for me in terms of presenting the project to the public. I did not know that the presentation should be very professional, which includes even the psychological state of the listener , also how to choose words, pictures and colors … it's really amazing to know these details."
Check here Copie de PaillEco Check Set Cards.pdf (656.8 KB) to know more about the project and its contributor
The project leader assessed their need to be mentored in the budget management.
8. Diyafa
Location: Morocco
Project Leader: @HIBA
Diyafa is a social project that consists of organizing trips and social and eco-friendly events in rural areas of Morocco for the benefit of the locals. Diyafa aims to promote both rural ecotourism and Moroccan culture, and to provide additional income for the inhabitants of its areas, and thus help them to meet their basic needs.
Hiba Joined OCI Lab Online Incubator "To be part of this huge inspiring community that will definitely help me moving forward with my project".
The Online Incubation allowed Hiba to develop her skills and knowledge, and to better know and frame her project.
Check here Check Set Cards _ Diyafa.pdf (1.3 MB) to know more about the project and its contributor
CONGRATULATIONS TO THE SELECTED PROJECTS