2020-06-22T15:00:00Z
Registration: Fill out this registration form!
This event is part of the Edgeryders Online Summit on Resilient Livelihoods
Curated by: Asli Telli, diverse_precarious community list, dissent in higher education group
Session summary
This session wants to bring together knowledge workers and policy makers in higher ed, also allying with unions and rights defenders, with their histories of mobility, migration and refuge. We would like to discuss and reflect on the intersection between precarious labour conditions and the neoliberal surge on higher education in the last two decades. The best we can do is to come together and learn from each other in order to arrive at a better analysis of the various challenges faced. We would like to exchange experiences and knowledges over struggles for academic freedoms and labour conditions in different contexts. We would like to take the opportunity to learn, exchange and collaborate with/through the framework of critical learning, decent labor and networks of sharing and caring. All participants are invited to zoom in to position the question of labour in academia within broader societal struggles in their own contexts and zoom out to link it up to related struggles in other geographies. As the first step towards concrete action in solidarity, participants are invited to reflect on the following 2 questions:
What are the structural agencies, practices and grammars involved in the precaritization of knowledge workers in the last two decades?

What are the realities and calculated logics of diversity, of structural inequalities and possibly discrimination?

How can we collaborate with intermediary policy makers for boosting up critical learning and better conditions in higher education setting?
Who is participating?
This list will be updated continuously with the people who are invited and confirm attendance.
Dissent in Higher Ed group reps from France, Italy, Germany, Netherlands and the UK
Learning and teaching groups in edgeryders community…
NGA-Wiss (Decent Labor in Academia Network in Germany)
ArteZ initiative on Crisis Ed Critical Ed - see link below for details
Union reps from Turkey, UK and the US
Policy makers/agents in the EU, UNESCO…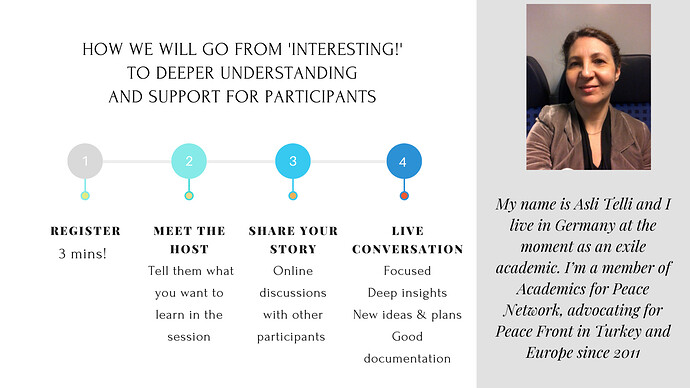 Format and practical information
Depending on interest, this could be a series of online meetings to get prepared. Then a moderated discussion with speakers from diff initiatives/institutions/responsibilities that could address the issue from diverse perspectives. This would rather be an online workshop model that brings together knowledge and experience to form collaborations and multiply impact.
An online meeting. You register in advance to reserve your spot, and you will receive a link and password to join (this will be sent the day before the event): Registrations are open here.
A moderated discussion. A moderator will give the floor to people who want to contribute something. Some have already volunteered (see list above, updated continuously). If you want to share your point of view, use the call's chat to let us know, and the moderator will give you the floor. If you have a question to ask the speaker, ask it in the chat (better) or let us know you want to ask a question. Questions are taken before we move on to the next speaker.
We commit to doing a proper writeup of the result (aka "documentation, or it didn't happen"). Edgeryders also deploys its team of ethnographers for participant observation and note-taking.
Everyone welcome. Below there is a list of the people who have agreed to participate. If you are coming too, we are happy to put you on it. If you prefer not to be on the list, that's OK too.
Please note we aim to publish the content of the conversation as public knowledge, available to activist and scholars. However, this will happen through writeups by people in Edgeryders. While we will record the event, participants are welcome to sign up under aliases and keep their video shut off. Also, the writeups will not mention any names.
Preparation
Ahead of the event, take some time to go through the materials below. We summarize them and link to the full resource:
Many organisations and higher education institutions are opening up about the problems of pay, inequality and precarity in the field - these are articles from March/April 2020.