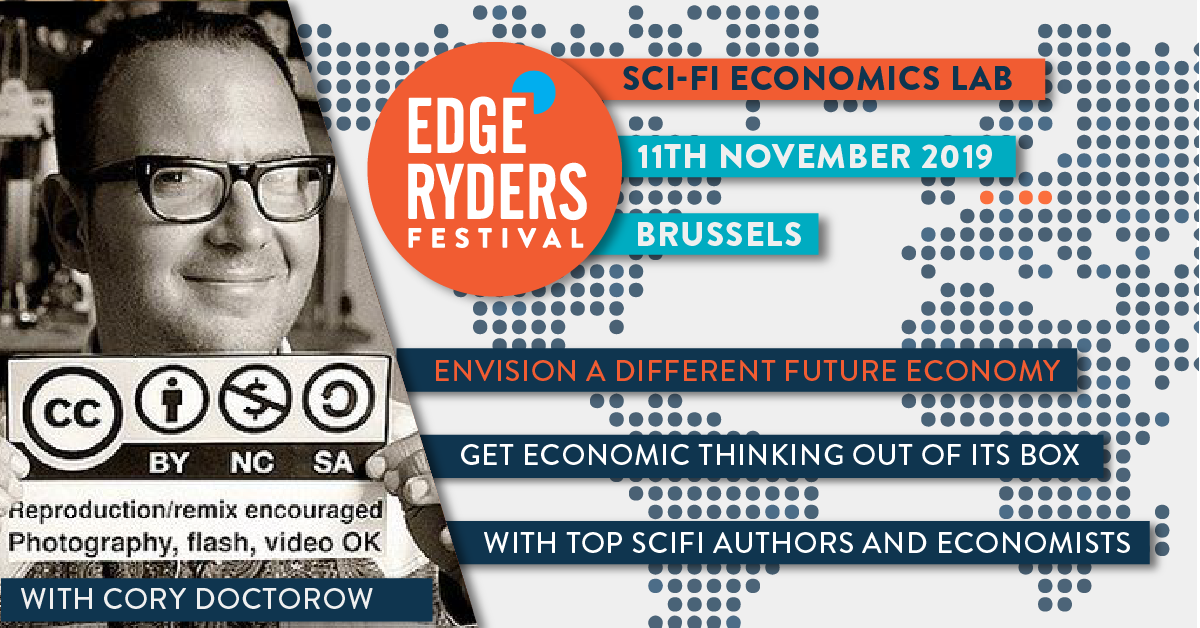 About a year ago, we at Edgeryders decided to try and get some serious intellectual firepower behind dreaming up one or more completely different economic systems. By "completely different" I mean completely different: not just another mix of market-capitalism-with-state-corrections, but something with different goals and different ways. By "economic systems" I mean something that could be debugged with intellectual rigor, and hopefully come to be intellectually consistent and achievable, at least in principle.
We think that this work is urgent. The foundations of the present economic system are stuck in the 1850s. Economists won't do it, because they are too invested in academic orthodoxy (with exceptions).
But someone is willing to do it: (some) science fiction authors.
So, here's the news: with the support of EIT Climate-KIC, we are organizing a "blue sky" seminar bringing together some of these authors; some professional economists willing to play ball; and some entrepreneurs who are experimenting with enterprise-scale economic models. Our proximate goal is the pleasure of having an interesting conversation with interesting people. Our ultimate goal is doing a reality check on "candidate utopias" like fully automated luxury communism, solarpunk societies and commons-based peer production. This all happens in Brussels, probably on or around November 11th.
We plan to have:
A public discussion for about 200 people, probably in a theater or something like that. We are negotiating with really exciting speakers, so stay tuned.
One or more economics seminars for about 5-10 people each, with the goal of sketching out future papers that would support or critique fully alternative economic systems.
A workshop on turning yourself into an utopian activist, hopefully in collaboration with our friends at Extinction Rebellion.
A party. Because, well, what kind of utopia would it be if we could not dance?
All this is of course way too rushed, but what the hell. We have decided we are going to sprint for the climate, so we must make peace with moving fast, even if the risks of failing go up.
We need:
Venues in Brussels.
Contacts and partnerships with science fiction fans, utopian activist groups and academics unafraid of stepping out of the marked path – especially economists. In Belgium, but also the Netherlands, France, Germany, the UK.
Help in spreading the word (as soon as we confirm the logistics).
@ireinga is going to be the contact point in Brussels; @ilaria is project managing. Watch this space for updates.